Watergate at 50: Appraising investigative journalism's role in society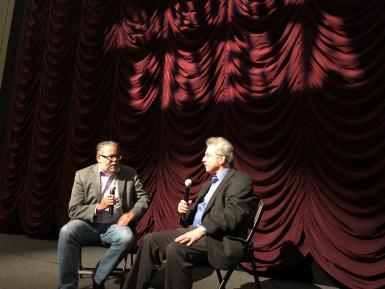 Marking the 50th anniversary of the Watergate scandal, The Media School – in partnership with the Arnolt Center for Investigative Journalism and the Center for Documentary Research and Practice – sponsored a screening of "All the President's Men" at the IU Cinema on Oct. 13. The film, starring Robert Redford and Dustin Hoffman, chronicles the story of Washington Post reporters Bob Woodward and Carl Bernstein's investigation into the Watergate scandal. The  scandal, which led to the impeachment and resignation of President Nixon, involved a series of events including a break-in at the Democratic National Center that was covered up by the Nixon administration.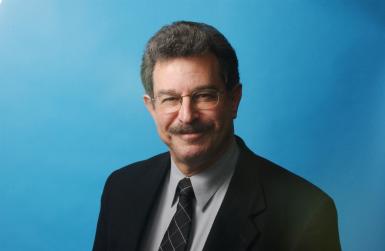 Associate Professor Gerry Lanosga led a post-screening discussion with award-winning national correspondent Martin Schram. Schram, who as Newsday's Washington bureau chief competed with Woodward and Bernstein for coverage, shared insight into how accurate the film was and his opinions on the Watergate scandal.   
"It's accurate and it's precise in many ways, yet it's also cartoonish," Schram explained. "The feeling is not that of excitement but a series of ups and downs and ups and downs as you try to get confirmation of one thing."  
Schram then claimed that regardless of the investigative coverage into the Watergate scandal, the former president would have resigned anyway — the evidence against Nixon was just too overwhelming.  
"Richard Nixon was the hero of his own downfall in the sense that he insisted on having his own tapes made and then preserving them too," Schram said. "And he talked about me in that tape as well." 
In a response to a question inquiring about investigative reporting as a whole, Schram said, "It's not about us, it's about finding out the truth. In fact, all of investigative reporting isn't really investigative reporting or enterprise reporting. Tell us what's really going on, what really happened."  
Schram left Newsday in 1979 to work for The Washington Post with Woodward and Bernstein for about six years. Schram is the author of five books including "Avoiding Armageddon," "Vets Under Siege: How America Deceives and Dishonors Those Who Fight Our Battles" and "RIP GOP: The Decline and Fall of a Once-Great Party."