Uslan releases new Batman memoir
Michael Uslan, the executive producer of the modern Batman film franchise, provides an insider's guide to production in Hollywood with his new book "Batman's Batman: A Memoir from Hollywood, Land of Bilk and Money."
His latest project expands on its preceding memoir, "The Boy Who Loved Batman," and tells the story of the Indiana University graduate's journey in revolutionizing the way the film industry saw superheroes.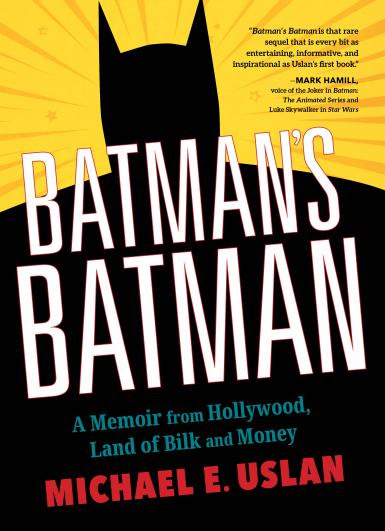 Uslan, BA'73, MS'75, JD'76, spent 10 years trying to turn the masked vigilante's story into a serious film.
"He is a superhero with no powers, so his greatest power is his humanity," Uslan said. "I thought, 'I could be this guy.' You take that and add in his very primal origin story. That's what kept me from giving up."
The new memoir expands on what he teaches about the business of producing motion pictures as a professor of practice at The Media School.
In "Batman's Batman," Uslan chronicles his experiences in developing the Batman franchise to illuminate the bigger process of cultivating movies and television shows in the cutthroat industry.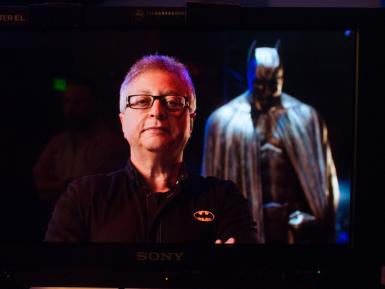 Perhaps the memoir's greatest lesson is that turning your dreams into a reality comes with years of rejection and perseverance.
Uslan's persistence in turning Batman into a major film franchise is what inspired the name of his new memoir.
Uslan and his business partner, Benjamin Melniker, were told that a Batman film wouldn't be successful unless it catered to the slapstick humor that audiences expected from superhero films, but Uslan was determined to create a dark and serious film.
"Ben turned to me and said 'It's ironic that the last no we received came from you,'" Uslan said. "He said, 'I just sacrificed my dollars because you won't let Batman become a campy comedy. You are his protector and defender. You are Batman's Batman.'"
That determination led to one of the most successful franchises in the history of cinema. From Tim Burton's Batman trilogy to Matt Reeves' upcoming Batman film, the tale of vengeance and morality lives on.
"I love what I do and that really is the key. At the end of the day, it is all about finding your passion and learning how to include that in your work," Uslan said.
"Batman's Batman" is now available, along with an audiobook edition of the new memoir and its preceding story, "The Boy Who Loved Batman."