University Elementary School 5th grader headed to national spelling bee again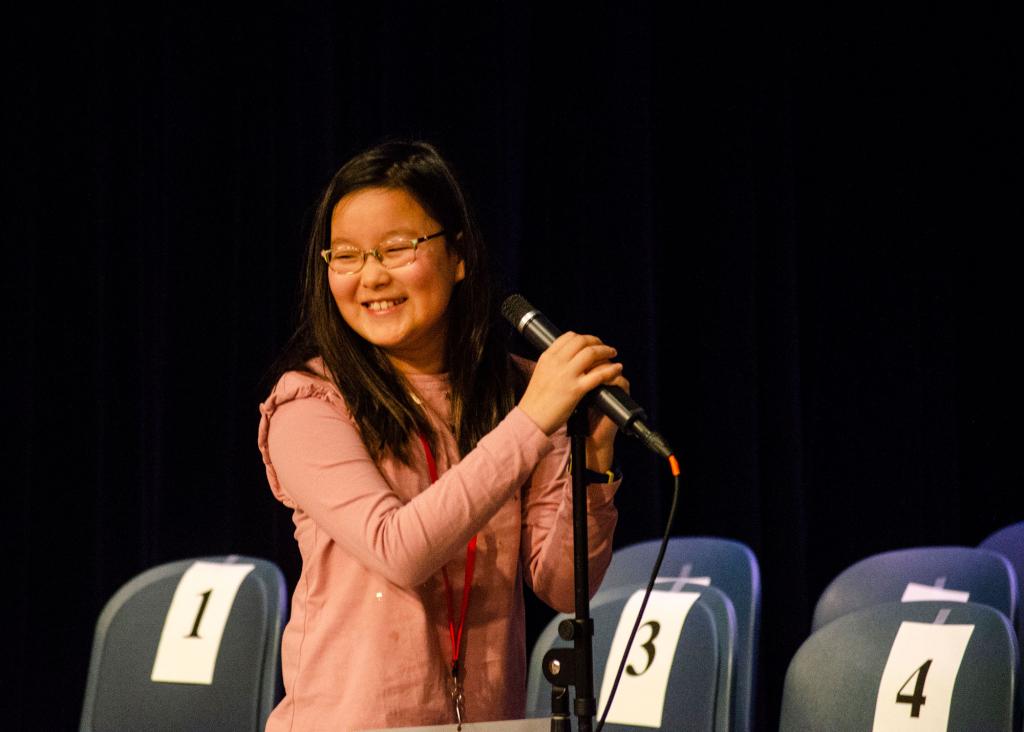 Yena Park's nerves gave way to confidence as the judges rang the final bell to crown her the winner of the regional spelling bee for the second year in a row.
The winning word — one of thousands she studied — was "corollary."
"(I learned) a whole darn book worth of words," said Yena, a fifth grader. She said she studied two to three hours a day for months to prepare.
Competitors and families gathered at the Monroe County Public Library's auditorium on Saturday morning and waited anxiously as participants headed up to the mic to introduce themselves. Each child wore a red laminated sign displaying a number.
Yena, a 10-year-old who wore the number 17, survived 17 rounds against 24 other school spelling bee winners — ranging from third to eighth-graders — from five South Central Indiana counties. The regional bee — known as the IU Bee — was sponsored by The Media School.
Yena will compete at the Scripps National Spelling Bee from May 24-29 in National Harbor, Maryland, for the second consecutive year. In 2019, she made it to the semifinals by correctly spelling "cataphract," but then spelled out on "protrusile."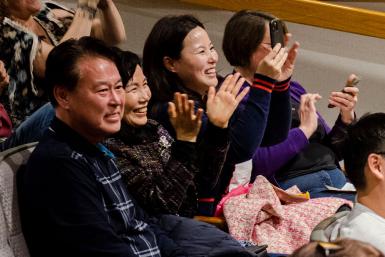 Yena's mother, Hyun Kwon, said she is happy to see Yena's dream come true for another year.
"I don't even remember why I liked it so much," Yena said.
Fifteen-year veteran spelling bee pronouncer Allan Murphy, Bloomington Township and Herald-Times retiree, introduced the rules.
Judges Anne Kibbler, MA'88, Media School director of communications; Jack Dvorak, IU emeritus professor of journalism; and Gena Asher, BA'79, MIS'03, MLS'03, freelance journalist, rang the bell whenever a participant spelled a word correctly.
This year's words included metatarsus, vestibule, fungible, esoteric, panache, recruit and platoon. The words varied in levels of difficulty from easy to hard.
As the winner, Yena will receive an all-inclusive trip with one parent or guardian to the national bee, as well as a 2020 United States Mint Proof set, a one-year online Britannica premium subscription and a one-year subscription to the Merriam-Webster unabridged online dictionary.
Yena was also the written vocabulary test winner.
Jackson Creek Middle School eighth-grader Xiaochan (Iris) Wang was the runner-up.