Undergraduate field trip to the IU DataCenter and GlobalNoc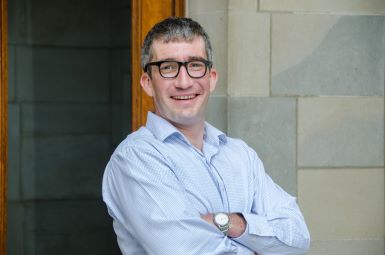 Media School associate professor Julien Mailland took the MSCH-M322 internet ecosystems class on a field trip in late April to the IU DataCenter and GlobalNoc to see what "the heart of the internet" looks like. The class teaches how computer networks function, from the computer science, economic, historic, legal, and policy angles.
IU hosts some world-class computing facilities, from the supercomputer Big Red 3 to enterprise servers, and is a crucial node in multiple regional, national, and international research networks such as Internet 2, NEA3R, and TransPAC, many of which are monitored right from campus.