TV writer/producer Mike Kelley to kick off fall Speaker Series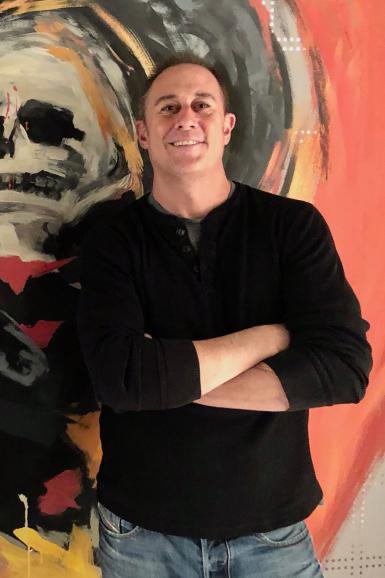 Mike Kelley did not want to be a stock trader. His dad was a trader, and all his friends were going to be traders.
He had his own dreams. He's now a television writer and producer in Los Angeles, with credits including "Revenge," "Providence" and "Swingtown."
Kelley, BA'89, will kick off The Media School's Speaker Series at 6 p.m. Thursday in the Franklin Hall commons. His talk is free and open to the public.
The event brings Kelley back to Bloomington — a place he considers a starting point for his career and the realization of those dreams.
When Kelley was a junior in high school, his English teacher recommended he start writing down the stories he loved to tell. This was also the year he visited his sister, Krista, while she was a student at IU.
"I got to go visit her and thought, 'This is for me,'" he said.
A couple years later, Kelley began studying telecommunications and English at IU. He said he enjoyed writing, producing and starring in productions for classes, but his most meaningful lessons did not come from a classroom. They came from being in Bloomington.
"Really, I'm chasing after adventure with my friends and creating experiences we've never forgotten to this day," Kelley said. "Those moments were as important as anything I learned in class."
After graduation, Kelley moved back home to Chicago, acted in some commercials and was a bartender at Burton Place.
A college friend walked into the bar one day and offered him a room in Los Angeles. Kelley said yes and moved within a month.
He soon met Jennifer Johnson, his upstairs neighbor, after she had written her first script. They collaborated on another script and sold it to Sony. It was never produced, but this steered Kelley into a new direction professionally, and he began writing and working on productions.
His first script that came to fruition was the pilot episode of "Providence" in 1999. From there, Kelley became the writer he is today.
When Kelley comes to IU, he plans to use his VIP card, which he received in the 1980s, at Kilroy's on Kirkwood, visit Nick's English Hut and tailgate with his family members.
"Understand how lucky you are to go to Indiana," Kelley said. "I know it's hard to be that present when you're young, but get off your phone. Go to Brown County with your friends."