Truesdell awarded Bicentennial Medal for oral history project work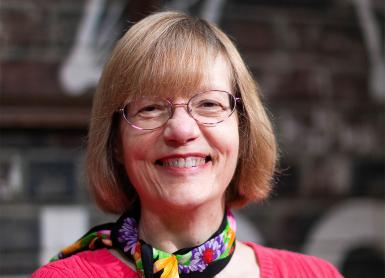 The Office of the Bicentennial awarded Barbara Truesdell a Bicentennial Medal for her work on the Bicentennial Oral History Project.
Truesdell, the assistant director for the Center for Documentary Research and Practice and program administrator for the Arnolt Center for Investigative Journalism, oversees the university's long-running Oral History Archive.
The Indiana University Bicentennial Oral History Project began in 2008 to record and preserve the memories and experiences of IU alumni, faculty and staff universitywide. It has included 1,503 interviews across eight IU campuses.
The project began with volunteers from the Office of the President and IU Archives interviewing alumni from IU Bloomington before growing to include all campuses.