Theophilos film to screen at Workers Unite Film Festival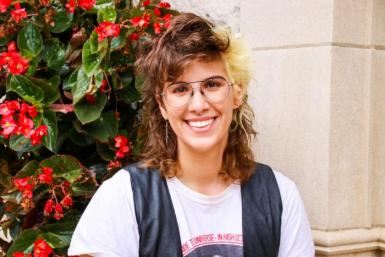 A film created by Media School doctoral student Jamie Theophilos will be screened at the 10th Annual Workers Unite Film Festival this fall.
"Chile: The Frontline Against Neoliberalism" will be included in the festival, which is Oct. 8-20 in New York City.
Theophilos — along with members of Submedia TV, Antimidia Productions and Wind Born Films — collaborated on a 40-minute look at the wave of revolts that began in 2019. The film examines Chile's "estallido social" and the steps the Chilean state has taken to try to reimpose its damaged authority and legitimacy.
The film can also be viewed in Spanish.