The Nation's Katrina vanden Heuvel shares reporting stories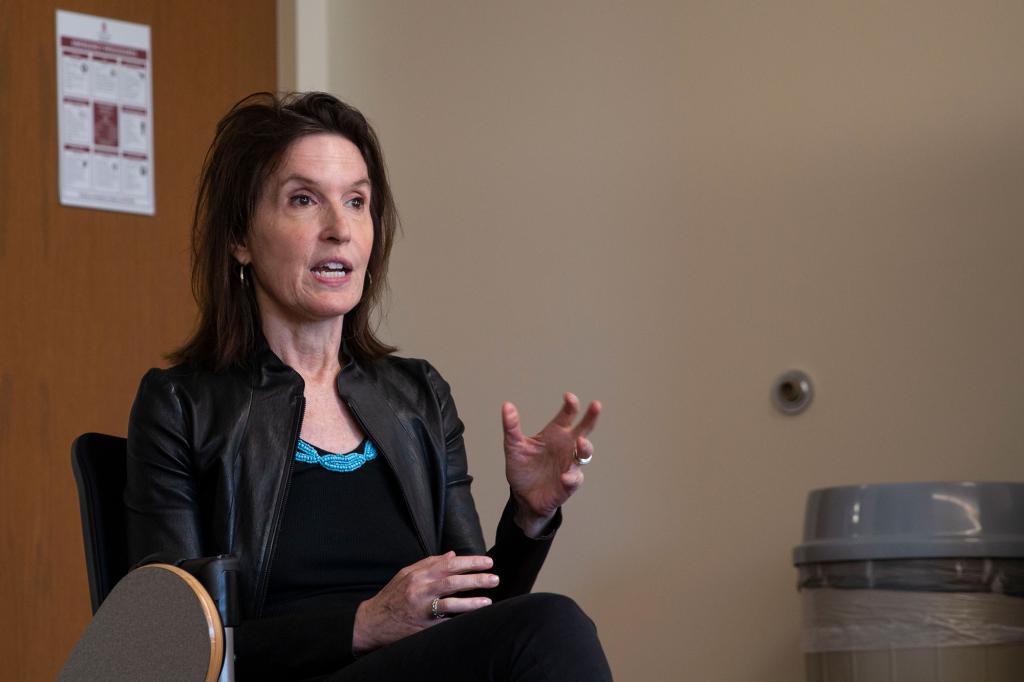 Katrina vanden Heuvel realized she wanted to be a journalist after she walked off of a hijacked plane when she was 18.
After she and the other passengers were evacuated without incident, she wrote an article for The Washington Post.
"The ability to do that, and the desire to want to write about it even after just coming off a hijacked plane, suggested to me that that's what I wanted to do as my work," she told students in professor of practice Joe Coleman's News Reporting last week. She's now editorial director and publisher of the progressive magazine The Nation.
Vanden Heuvel spoke to the students about her career and the changing world of journalism. She and her husband Stephen Cohen, BS'60, MA'62, were on campus to give lectures about Russian foreign policy.
Vanden Heuvel served as editor of The Nation from 1995 until earlier this year. Her career has taken her through the scope of modern U.S. politics, from the impeachment of former President Bill Clinton to the current impeachment inquiry of President Donald Trump.
She helped guide The Nation's 9/11 coverage at its office two miles away from the twin towers and interviewed National Security Agency whistleblower Edward Snowden with her husband in Moscow.
Cohen also briefly visited the class and talked about his experience with Snowden.
The two said Snowden was specifically opposed to the huge scope of the NSA's program rather than the general practice of government surveillance.
Cohen, a contributing editor to The Nation and professor emeritus at New York University and Princeton University, said he remembers Snowden wanted vanilla ice cream when they talked.
"What just struck me was he was an all-American kid," Cohen said.
Vanden Heuvel now writes a column for The Washington Post, which she said was an easy transition from writing articles, because she still likes to do research for her columns.
"I try to mix — and I want to do more of this — reporting," vanden Heuvel said.
She said efforts in today's age to delegitimize the press and other institutions have made good investigative journalism important. Without balancing institutions, the people in power would make some questionable decisions knowing there is a lack of oversight.
"I think bodies in the dark act with impunity," vanden Heuvel said.
But even when journalism is most important, she said it must also be engaging to help consumers get the news they need.
"You have to bring readers in," she said. "We're careful to avoid, 'journalism is spinach.'"