Tash challenges students to select Pulitzer winner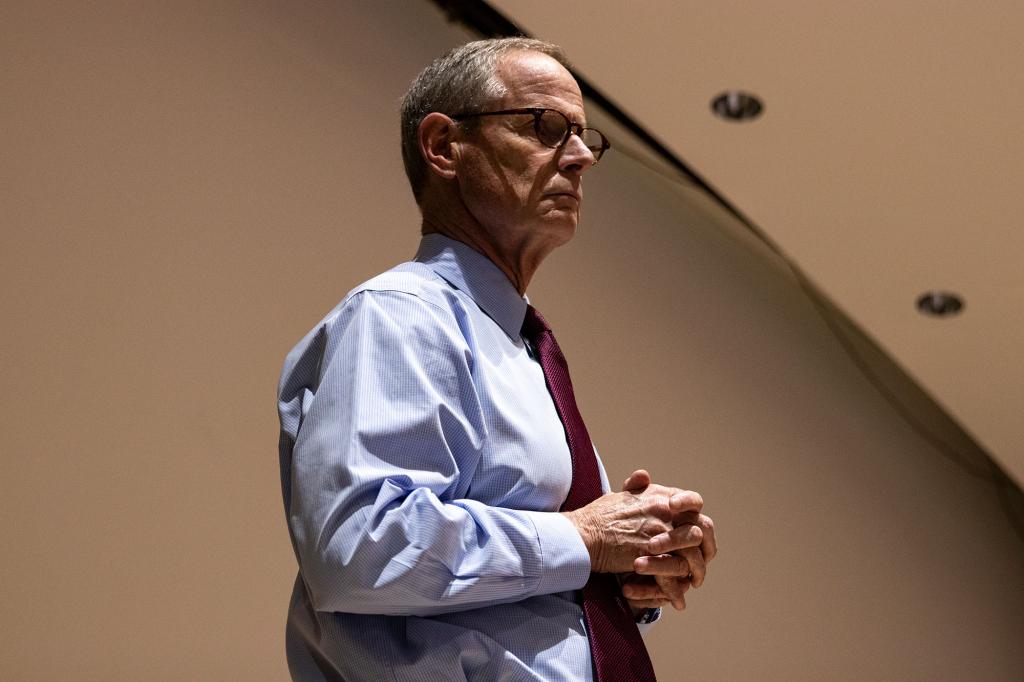 Former Pulitzer board chair and Tampa Bay Times CEO Paul Tash invited every student in professor of practice Tom French's Behind the Prize class to be a member of the Pulitzer board last week.
After a few quarrels and engaging debates, a majority emerged. The class awarded the gold medal in Public Service — the most prestigious of 21 categories — to the South Florida Sun Sentinel's story, "Unprepared and overwhelmed."
Tash, BA'76, has done this mock selection exercise for years in French's class, but this was the first time the student board made the same selection as the real Pulitzer board.
"Unprepared and overwhelmed," which exposed failings of Stoneman Douglas High School officials and local law enforcement before and after the 2018 school shooting, won the Pulitzer in 2019, beating out stories from ProPublica about family separation at the U.S./Mexico border and The Washington Post about the murder of Jamal Khashoggi.
Behind the Prize explores how journalistic prizes are selected and how they influence journalism. Award-winning journalists give guest lectures about their reporting. This semester's speakers include USA Today reporter Marisa Kwiatkowski, who exposed the sexual abuse of USA Gymnastics and Michigan State University doctor Larry Nassar and the organizations' failure to report the allegations; Jackson (Mississippi) Clarion-Ledger reporter Jerry Mitchell, who solved cold-case, Civil Rights-era murders; and USA Today senior multimedia producer Jarrad Henderson, who recently traveled to Angola to report on the origins of the American slave trade. French himself holds a Pulitzer Prize.
Tash has never won a Pulitzer. But he provides insight the other guests cannot — he served as a Pulitzer juror four times and a Pulitzer board member for three terms from 2006-2014.
After the mock selection, Tash shared the story of when he found out he received the honor of being a board member.
It was a chilly Sunday in November. His afternoon nap was interrupted by a phone call. Tash was alone when he received the exciting news.
"I could only tell the dog," he said.
Senior Brody McKee said Tash was his favorite speaker in the class so far.
"Having a chairman here who is responsible for deciding what pieces win a Pulitzer Prize is really interesting and kind of intimidating," he said.
Tash talked about the difficulty of winning a Pulitzer Prize with a lighthearted approach. But he left students with a sense of responsibility to themselves and the world.
"The point of journalism is to make a difference," he said.