'Studio in a box' reduces post-production time for student podcasters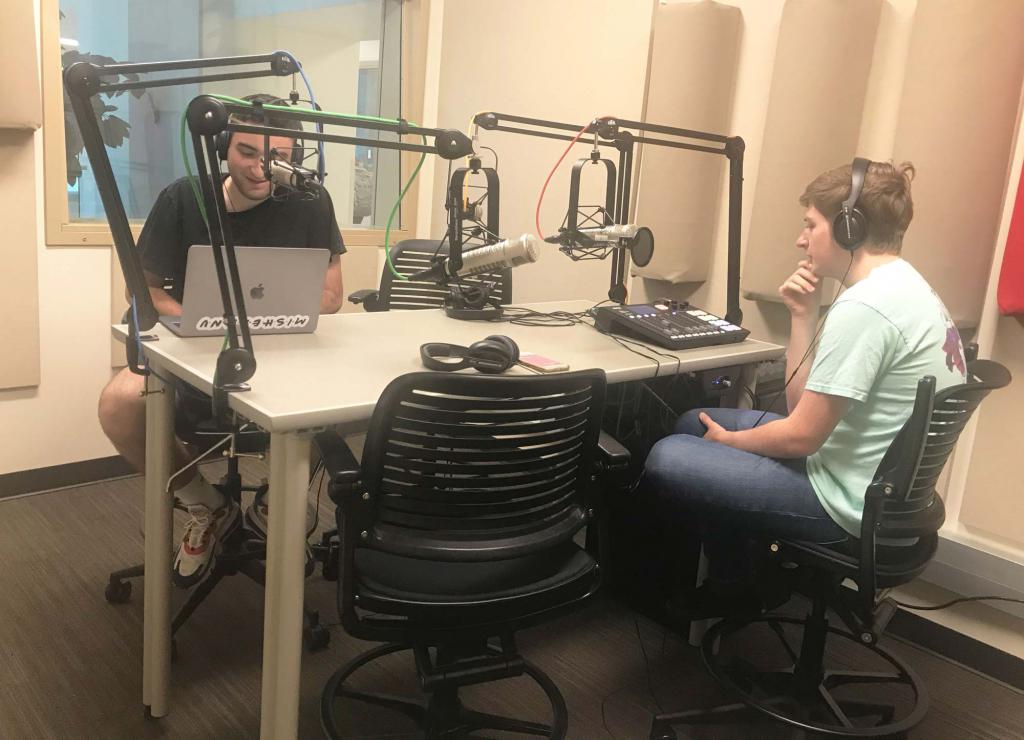 Media School students can now record and produce a podcast using a single integrated podcast studio: the RODECaster Pro, commonly referred to as a podcast studio in a box.
A digital recorder and mixer in one with production capabilities built in, the RODECaster Pro significantly reduces the amount of post-production needed. A podcaster can do small edits, such as changing the level of audio, adding intros and outros, and dropping in other segments, directly on the device.
Students have already begun recording on the RODECasters, which were incorporated into the Franklin Hall audio editing labs and Studio 8 in the commons this summer.
"The RODECaster was a literal dream to use. It was so easy and fun," said Eliza Craig, audio content director for WIUX Pure Student Radio. "The sound quality is great, and I would absolutely recommend the RODECaster to any student looking into podcasting."
Sports media students use the system to broadcast games, said Allen Major, director of the visual communications laboratory and digital production specialist. The RODECaster Pro is portable and can fit into a backpack and carry four headsets, microphone cables and a power cable.
The RODECasters in the audio editing labs have two mics, and the one in Studio 8 has four.
Features include the ability to add a marker to a specific spot in the recording that should be edited out later and programmable sound effects such as music, applause and jingles.
Students can even record phone calls and use their personal music for intros and outros through Bluetooth, phone and USB extensions. Each channel has its own setting and can be permanently adjusted for students who want to continue to use the same setting preferences.
Right now, only students in classes that teach podcasting can use the RODECasters, but that may change.
"I'm open to opening it up depending on how much they get used," Major said. "This semester is kind of like the 'feeling out' process."