Students learn value of diversity in media industry at Publicis conference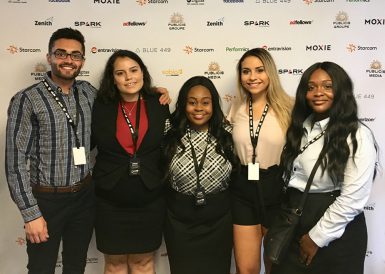 IU seniors Amber Winborn, Melissa Dvojacki and Omeed Malek and juniors Ashley Renken and Khaila King attended Publicis Media's Multicultural Talent Pipeline Oct. 10-12 in Atlanta.
This annual conference brings multicultural students from universities across the country together to interact with media professionals and leaders. The event is geared toward media, marketing and advertising students, and it features speakers, panels, networking opportunities and a career fair.
Three students share their key takeaways from the conference.
Emphasizing diversity through MCTP, summer internships

By Omeed Malek
Four other students and I had the opportunity to attend Publicis Groupe's annual Multicultural Talent Pipeline this past week in Atlanta. The event focused on giving diversity a seat at the table in a country that is becoming more diverse by the day.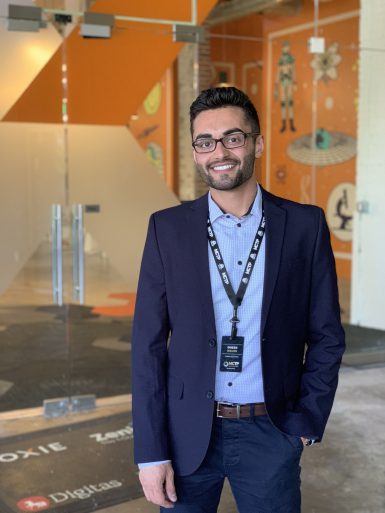 I started my IU career as a biochemistry major. But after three years of studying, taking the MCAT and beginning to apply to medical schools, I had a change of heart. I went back to the drawing board and threw myself wholeheartedly into The Media School.
Flash forward to this past summer. I interned in Chicago at a large company held by Publicis Groupe called Starcom Mediavest, one of Publicis's most valuable players. At Starcom, I was given access to a diverse arena of people and ideas, all working toward making their work in the marketing and advertising world more accessible to all Americans.
It was humbling to witness and experience that diversity then, and it was even more humbling to experience it this past week — to learn about how we came to this moment in time, where media companies seek out differences instead of shying away from them.
Understanding, controlling body language in professional settings

By Amber Winborn
While attending the Publicis Multicultural Talent Pipeline, our group listened to a multitude of speeches and panel discussions that provided valuable information and advice to apply to our future media careers. The most notable speech was delivered on the third day of the conference by Linda Clemons. Clemons is known for her outstanding ability to observe language and interpret specific body language. Her work is so renowned that she has been referred to as "the human lie detector." During her presentation, Clemons explained to the audience the do's and do not's of body language in professional settings, such as interviews and networking events.
Clemons expressed the importance of feet and legs in relation to body language. We learned that feet ultimately point in the direction we want to go. For example, if people are nervous while giving a pitch, their bodies may be facing the audience directly, but one of their feet may be angled toward the door in the corner of the room. This is an indication that they subconsciously want to leave since they are nervous.
Thinking about diversity like a party

By Melissa Dvojacki
During my time at the Multicultural Talent Pipeline in Atlanta, I learned a saying: "Diversity is like being invited to the party. Inclusion is like being asked to stay and dance." When it comes to diversity and inclusion in the workplace, many companies believe asking us to dance is enough. My biggest takeaway from this trip? Don't ask me to dance. Ask me to plan the party along with you. Through my conversations and experiences listening to panelists who were minorities and executives in their careers, I learned it is essential to have equal representation presented at the table.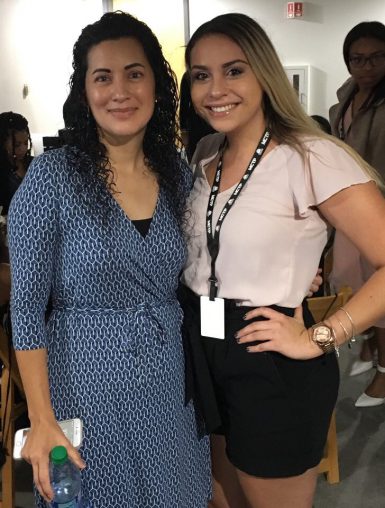 Publicis Groupe, the world's largest communications group, hosted approximately 150 aspiring advertising, PR and marketing professionals from more than 20 universities nationwide. What sets this talented group of young individuals apart? We all came from multicultural backgrounds. When I first learned of this opportunity, I was stunned to find out that it was an all-expense-paid trip.
"Why?" I thought to myself. "What does Publicis see in us to make them want to invest so much money in a program like this?" Solange Claudio, chief operating officer across three different agencies, eloquently answered my question in way that deeply resonated with me.
More: