Story edited by French wins national awards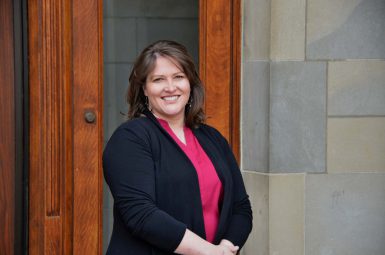 A story edited by professor of practice Kelley Benham French was named a winner of the Scripps Howard Award and a finalist for an American Society of News Editors award.
"The Loneliest Polar Bear" is a five-part series about Nora, an abandoned polar bear cub, her rescue and challenges facing her personally and her kind.
The story by Kale Williams ran in The Oregonian in October 2017, coinciding with Nora's public debut in a Utah zoo. It received the Scripps Howard Award for environmental reporting and was one of three finalists for the Deborah Howell Award for Writing Excellence from ASNE. It also placed first in the Best of the West contest for growth and environment reporting.
In addition to the polar bear honors, French will also be a part of a collaborative effort to understand gun use in the United States.
"Guns, an American Conversation" will bring together diverse Americans to discuss guns and other related issues. French will work with Advance Local, the leader of the collaboration, to produce a story about the experience. Spaceship Media, the Newseum and Time are also collaborators on the project.
More: