Smucker wins Chateaubriand Fellowship for doctoral research in France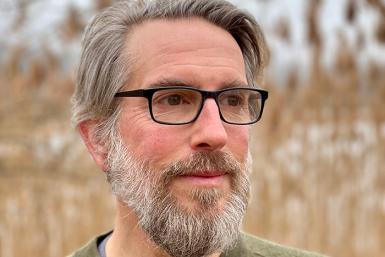 Doctoral student Sam Smucker was awarded a Chateaubriand Fellowship in Humanities and Social Sciences.
This grant, offered by the Embassy of France in the United States, supports outstanding doctoral students from U.S. institutions who wish to conduct part of their doctoral research in France.  
Smucker's fellowship will last four months. He is one of 17 grantees honored with the fellowship.
His research interests include African-American film and its international connections, critical theory, narrative theory and French cinema.
Professor Delphine Letort of the University of Le Mans, who wrote in support of Smucker's application, will host him and supervise his research. Professor Michael Martin is Smucker's dissertation advisor.