Smucker to speak at French university as part of Chateaubriand Fellowship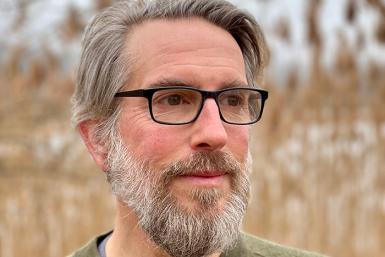 Doctoral student Sam Smucker will give a talk, "Always running: Melvin Van Peebles's fugitive filmmaking," from 2-4 p.m. on Feb. 15 at Le Mans University as part of his Chateaubriand Fellowship. 
This grant, offered by the Embassy of France in the United States, supports outstanding doctoral students from U.S. institutions who wish to conduct part of their doctoral research in France.  
Smucker began his four months of research in France this month. During these months, Smucker will study the life of director Melvin Van Peebles during the years he lived in France.
Professor Delphine Letort of the University of Le Mans, who wrote in support of Smucker's application, will supervise his research during the fellowship. Professor Michael Martin is Smucker's dissertation advisor.