Semivolos presents digital privacy research at Communication on the Internet conference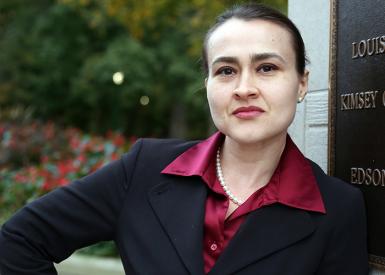 Doctoral candidate Antonina Semivolos presented research on digital privacy at the Communication on the Internet: Multiformat and Multifunctionality virtual conference.
Her paper, "Digital Privacy Perceptions through the Lens of Qualitative Interviewing," examines individual privacy perceptions through the lens of legal anthropology and qualitative interviewing of individuals.
The conference was in October 2020 and was hosted by the Northern Arctic (Federal) University in Arhahgelsk, Russia.