Sellers publishes textbook to be used in game design program
When Mike Sellers began teaching an advanced game design class focused on systems in spring 2015, he realized there wasn't a book to match what he wanted to teach or his own experience of more than 20 years in the game industry. After two years of work and research, he published the textbook, "Advanced Game Design: A Systems Approach," this week.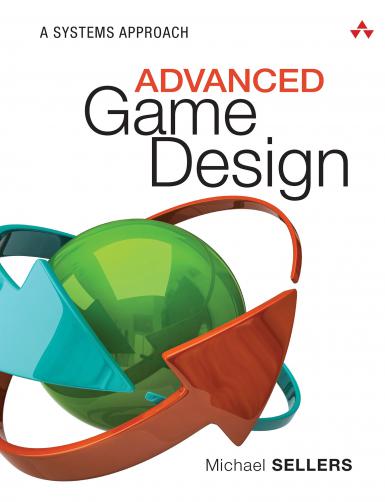 "There was really nothing out there that I could look at and say, 'Oh that does a great job,'" Sellers, a professor of practice, said. "It was just a hole that needed to be filled."
The book, published by Addison-Wesley, discusses systems thinking in game design. A system is any collection of parts where the parts act upon each other to form loops. For example, a conversation can act similarly as a system. Two people are each parts of the conversation. There are different things going on in each person's mind, or inside the parts of the game, but they still create loops that form the conversation, or system, outside of each other. Sellers said he found that systems thinking applies well to game design, and game design helps people understand systems thinking better.
"Typically what you're really looking at is the whole experience to say, 'This was a fun game,'" Sellers said. "In that there were a whole bunch of things that happened because these parts interacted and formed loops, and so you walk away, 'Thinking that was cool,' or 'I learned something.'"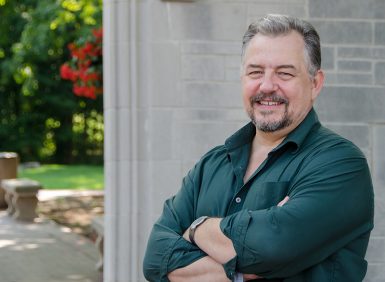 He said this idea applies to everything. Protons follow the same rules, as do relationships and institutions such as IU. All the people that occupy IU are its parts, but nobody who is here today was here 100 years ago or will be here 100 years from now. The system as a combination of parts and loops will still keep going, though.
"There are a lot of different real-world instances of this, and so games become a reflection of that and help us understand the real world even better," he said.
Sellers has worked at large and small game companies designing massively multiplayer online games, online social and mobile games. He said his experience has given him wide and diverse experiences and has shown him how the game industry changes. The Media School's game design curriculum covers both existing and new forms of media, from print journalism to augmented reality, making for a strong program.
"I think we have a really wonderful, cohesive program that we've put a lot of thought and work into, and I've had just terrific students come through," Sellers said.
"Advanced Game Design: A Systems Approach" will be taught as part of The Media School game design curriculum, and Sellers is hopeful that his textbook will be used in other programs to help game designers in university courses and individually.