Sellers included in GameAdvocacy's '50 Over 50 List'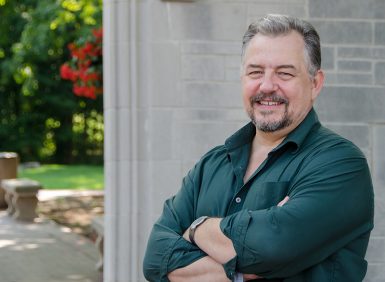 Professor of practice Mike Sellers was named to GameAdvocacy's "50 Over 50 List" of veteran game creators.
GameAdvocacy created the list to counterbalance the industry-prevalent "30 under 30" lists, which it says "double down on the value of youth and vision while seeming to ignore the benefits of experience and wisdom." With the list, the publication aims to combat ageism, which it said is a rampant and often ignored problem in the technology sector, including the game industry.
Sellers is director of The Media School's game design program. He teaches courses on advanced game design and the games industry and is author of Advanced Game Design: A Systems Approach. He has designed massively multiplayer online games, online social and mobile games for more than 20 years, and he founded and ran three successful game studios.
More: