Schmidt wins Keating, Majchrowicz second
Junior Samantha Schmidt won the 28th Thomas R. Keating Feature Writing Program competition in Indianapolis Saturday, besting nine other college journalists in the contest that requires finalists to complete an on-the-spot reporting assignment.
IU senior Michael Majchrowicz placed second, and senior Molly Jirasek placed third in a separate competition for the Excellence in Journalism Award.
The Indianapolis Press Club Foundation sponsors the contests, which honor the memory of Thomas R. Keating, a columnist and feature writer for The Indianapolis Star and communications executive at Eli Lilly & Co. who died in 1985.
Twenty-three students from colleges around the state entered the writing contest by submitting their published work. A panel of judges chose 10 finalists, including other IU students Hannah Fleace, Evan Hoopfer, Kathryn Moody and Anicka Slachta.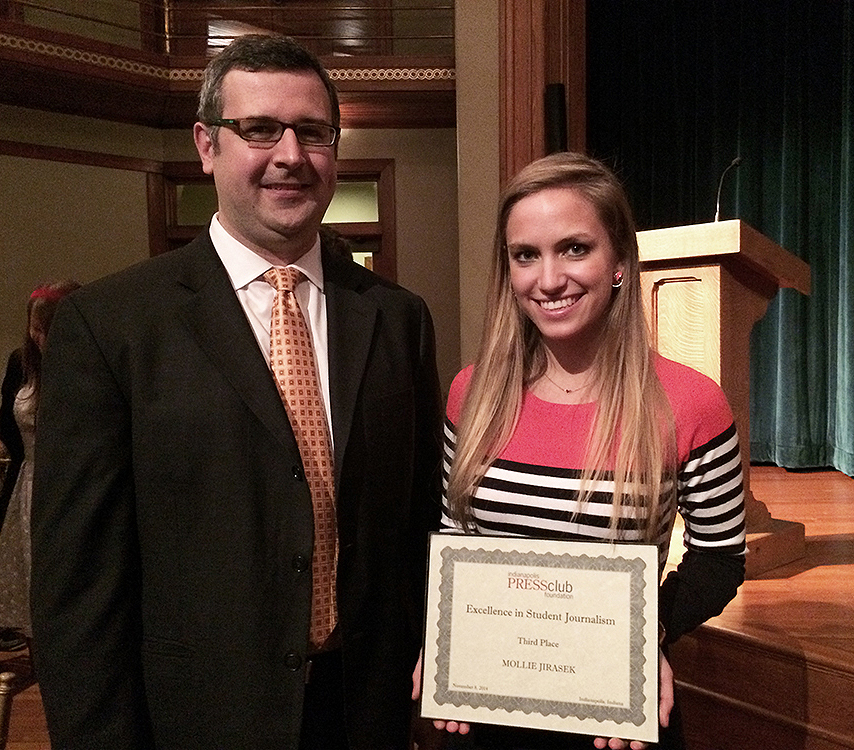 Keating finalists were dropped off in Indy's Near Northside neighborhood and were given six hours to develop and write a feature story. The Indianapolis Star provided space for the finalists to craft their stories.
Schmidt's story about two Mexican immigrants working toward better lives in Indianapolis took the $2,500 first prize, with judges praising her "gift for narrative and patient reporting."
Majchrowicz won $1,250 for his second place finish, and Jirasek received $1,000. Since its inception in 1986, the Keating program has donated more than $125,000 to Indiana college and university students.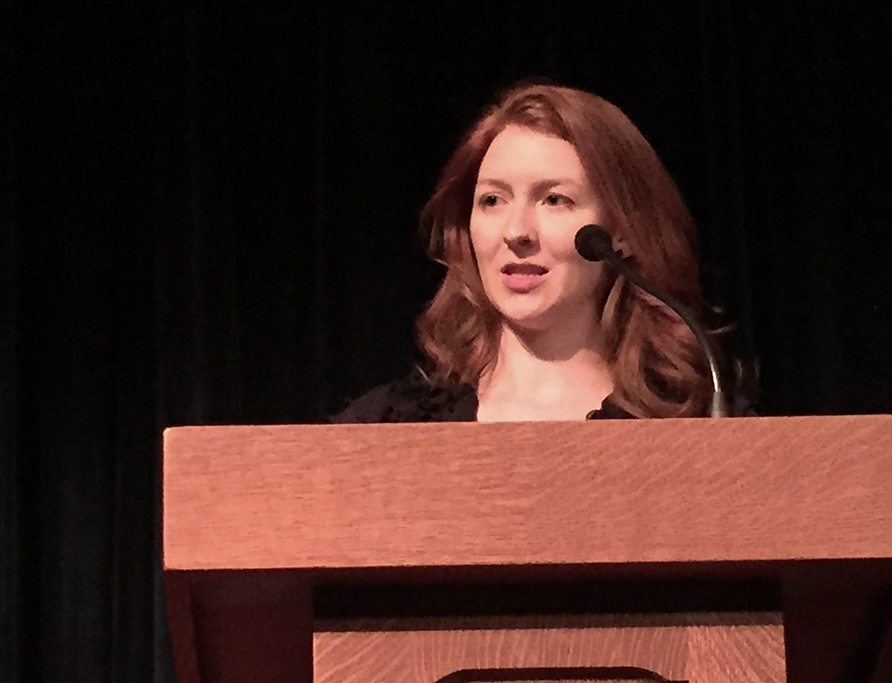 The club revived its Excellence in Journalism Award this year to recognize the top overall college journalist in Indiana. For this award, professors or mentors nominated students. IU Journalism studio manager Scott Myrick nominated Jirasek for the honor.
The winners were announced during a banquet Saturday night at the Indiana Landmarks Center, where CJ Lotz, BAJ'11, addressed the crowd. Lotz, now research editor at Garden and Gun magazine, placed second in the contest in 2010.
More: