'Revenge' creator Mike Kelley credits personal connections for career success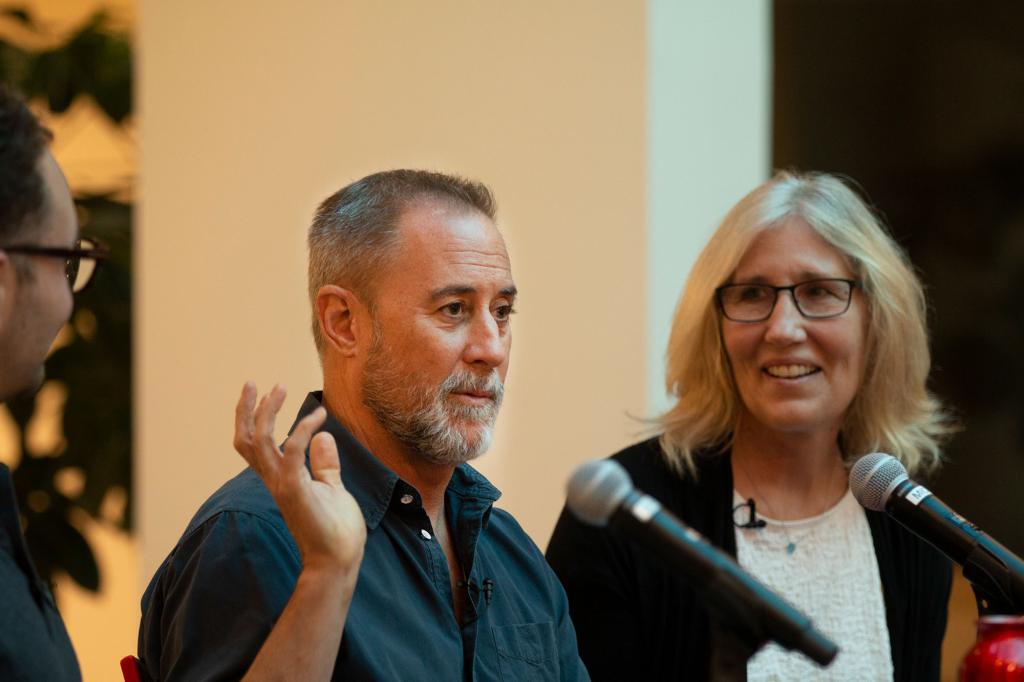 Two of the defining moments of Mike Kelley's career occurred in a bar.
Shortly after he graduated from IU with a degree in telecommunications, Kelley, BA'89, was bartending in his hometown of Chicago when a former classmate came in and asked why he was still in town. Kelley could bartend in Los Angeles, the classmate advised, and from there he'd have a shot at his dream of becoming a TV writer. The classmate even offered him a room.
Years later, he was burnt out and considering moving back to Chicago after working as a production assistant. He was working in the industry in L.A., but he hadn't managed to land a writing job. That's when he met a writer for ABC's "Lois and Clark: The New Adventures of Superman" at a bar. She helped him get a writing job on the NBC series "Providence."
Since then, he has created popular TV shows such as "Swingtown" on CBS, "What/If" on Netflix and "Revenge" on ABC. He has been nominated for the Teen Choice Awards, the People's Choice Awards and the Golden Globe Awards. On Thursday, Kelley kicked off The Media School's fall Speaker Series, sharing advice and stories about his career.
He encouraged students interested in film or TV to pursue entry-level jobs on film sets, even if the positions aren't in acting, directing, writing or editing. Jobs like his first — production assistant — provide access to professional actors, directors, writers and editors.
"Whatever job you get, be great at it, and that's how you get noticed," Kelley said.
Kelley wrote for shows including "One Tree Hill," "The O.C." and "Jericho" before he sold his pitch for "Swingtown" to CBS. The show was based on a short story Kelley wrote about the sexual revolution of the 1970s, set in a suburban town.
Years later, he developed "Revenge," inspired by soap operas and the adventure novel "The Count of Monte Cristo." However, he left after season two because he said ABC stripped away his creative control and wouldn't let him end the story as he originally intended. The show ran for two more seasons before it was canceled in 2015.
Kelley's latest show, "What/If," premiered on Netflix this May. The crime thriller stars Academy Award winner Renée Zellweger. While Netflix has not announced whether the show will be renewed for a second season, Kelley has begun work on the storyline.
Kelley advised aspiring writers to make in-person connections through networking and to focus more on the writing than trying to "label" themselves.
"Be brave and have a good adventure," Kelley said. "That's what we're here for, right?"
The Speaker Series continues Oct. 27 with CNN's Anderson Cooper.