Research looks at broad range of diversity, media issues
How do media affect people with disabilities? Are people of different races drawn to specific types of film? How does media reflect gender or racial identity?
Researchers at The Media School are tackling these questions and more that focus on diversity and human social issues as they seek to determine media's effects. As they gather information and publish their work, they also take their ideas to the classroom to generate discussion.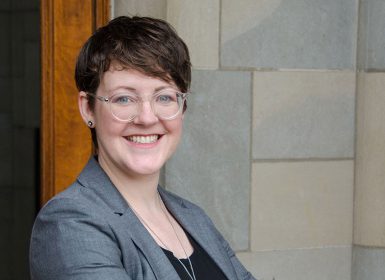 Assistant professor Elizabeth Ellcessor said "diversity" research, especially in her own field of disability studies, is important because diversity in the media has the power to both create divisions and bring people together.
"That kind of community building is really important," she said. "[Media users] may not know anyone else with the same exact set of circumstances."
Ellcessor is drawn to disability studies and the field's ties to the media, because she says it's an area that hasn't received enough attention in the past. Despite this lack of focus in past research, ideas about disabilities in society shape our everyday lives, she said.
"Television presumes you can see and hear. There are still no video descriptions, so if you are blind you have very few options beyond listening to dialogue," she said. "There are no audio descriptions for setting or visuals, which would be helpful."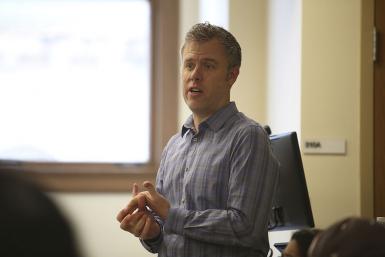 Associate professor Andrew Weaver's research also connects to issues of representation in media, recently particularly through movies. Weaver conducted a study on movie viewings and reception based on race. Using an IMdb format, Weaver studied people's interest in watching films depending on race.
"The synopsis was the same, the cast was the same, except the little thumbnail picture changed," he said.
Potential viewers' interest in the movie changed according to these thumbnail pictures. White audiences were more interested in seeing movies with white casts. A follow-up study indicated that this was because potential viewers believed that they weren't the intended audience of the film.
"If it's about intended audience, to me that sounds like a marketing issue," he said.
Weaver's last study on the subject, which is preparing for publication, was designed to see if this marketing issue's effects could be reversed. Using the same IMdb-based format, Weaver included Twitter responses so that other "reviewers" would have different thumbnails.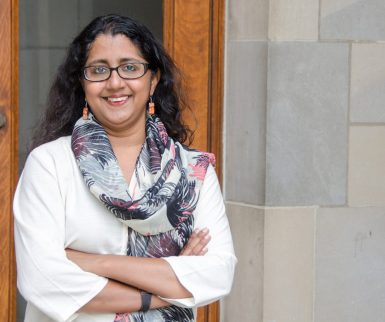 The United States is not the only place affected by issues of race, representation and diversity. On both a domestic and international scale, at the intersection of race and gender lies professor Radhika Parameswaran's research, focused on colorism, sexism and the media.
Recent research by Parameswaran has focused on skin color discrimination and skin lightening commercials in India.
"Who are the communities that are speaking up about it? Who's expressing protest? All in the media," she said. "How is the media registering new forms of protest against this phenomenon? Is it similar to civil rights articulations—'black is beautiful'? Is it different? What does it mean when Indians living abroad critique their homeland for these sorts of disturbing norms?"
Parameswaran has published and presented on the intersection of these topics, most recently in a study about how young people use comedy to create new narratives about skin lightening treatments in India. She is conscientious, however, about tying this research back to the United States by examining parallels between these norms in India and here in America.