Reporter who broke Nassar story talks about reporting on trauma, abuse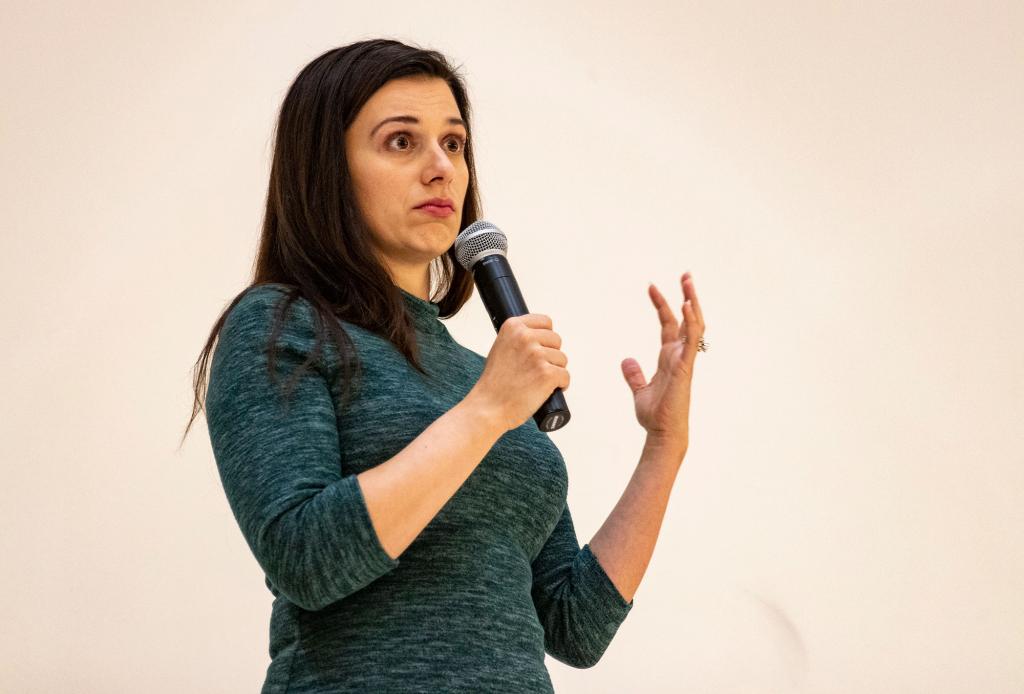 Marisa Kwiatkowski wants to give a voice to survivors of abuse.
Kwiatkowski was part of the three-person Indianapolis Star team that broke the story of USA Gymnastics team doctor Larry Nassar's sexual abuse of more than 250 children and young women, and the organization's failure to respond. She spoke last week in professor of practice Tom French's Behind the Prize class.
Kwiatkowski talked about the delicate work of interviewing victims. She said she tries to create a safe space for discussion.
Facts can get lost in the sea of traumatic memories, so her team divided up the information to cross-reference and verify.
"You have to be diligent to get the answers you need," she said.
Kwiatkowski grew up knowing she wanted to be a writer. At the age of 6, she asked for a typewriter. She's now an investigative reporter for USA Today.
Students asked her about the impact of reporting traumatic stories on her mental and emotional health. She has since reported on sexual abuse scandals within the Boy Scouts of America, the Jehovah's Witnesses and the Catholic church.
"It's tough work," she said. "But I can handle it."
But amidst all the bad, she said, there is still a lot of good in the world.
She left students with a message about why she endures the difficult stories.
"My obligation is to the public and the truth," Kwiakowski said.