Remote internships provide work experience from a safe distance
Autumn Schoolman was ready to conquer Washington, D.C.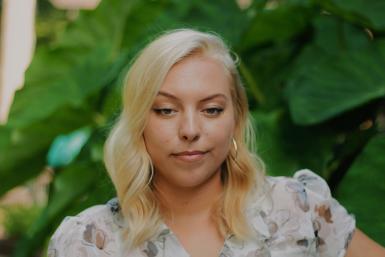 She secured an internship as a breaking news intern for USA Today, with the help of professor of practice Kelley French. She found a place to live and paid a security deposit. She started amassing an office-appropriate wardrobe.
"I was hyping myself up this whole time," said Schoolman, who graduated from The Media School in May. "Like, alright, finally getting out of Indiana."
Even as the COVID-19 pandemic began shutting down the nation, her plans remained the same. About a week before she planned to move, she learned her internship would be remote.
While many internship programs across the country were canceled this summer, Schoolman and other Media School students are still getting the work experience they need through virtual internships.
Schoolman moved back in with her parents in Gas City, Indiana, set up shop in their basement and hunkered down for a summer of breaking news reporting via phone and internet. She's reported on the summer coronavirus surge, Black Lives matter protests and the solving of a 38-year-old cold case murder, among other national stories, from her Gas City basement.
She said that when she first learned she wouldn't be working from the newsroom, she worried about the professional connections she might miss out on.
"I had this plan in my head that I was going to go to D.C., I was going to meet all these editors at USA Today, I was going to impress them, and they were going to hire me because they loved me so much," Schoolman said.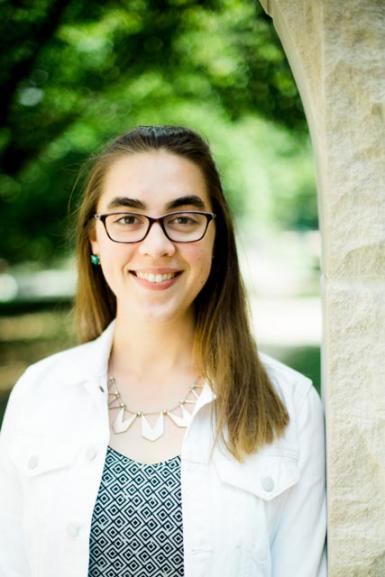 Maria Cambone, a career coach at the Walter Center for Career Achievement specializing in The Media School, said students in virtual internships still have opportunities to make connections. She recommends arranging lunch dates, coffee dates, ice cream dates or whatever sort of virtual socialization sounds appealing with coworkers — everyone from intern supervisors to the organization's CEO. They all have a lunch hour to fill, she said.
"Even when you're working with 'air quotes' real adults, a lot of us want to make friends," Cambone said. "A lot of us want to help out younger people who are interested in our fields."
There can also be plenty of benefits to virtual internships, especially for students for whom cost of living in a new city is a concern. With virtual internships, students can get experience working at big city organizations from the comfort of wherever they call home.
"I coach people to think about what you can afford and whether the money that you save by living someplace less expensive than your internship site will be part of your equation," she said. "For some people it is; for some it isn't."
Rather than paying rent in Washington, D.C., Schoolman is living for free at her parents' house.
"I'm really lucky to be in a place where I can save money and still have a job," she said.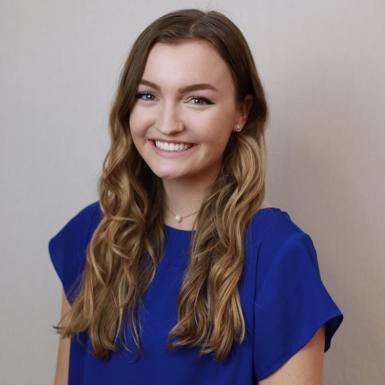 Media School senior Amy Gallagher began the spring semester interning at Smokehouse Pictures and Atlantic Records through The Media School's Semester in Los Angeles program, and weathered a similar change to Schoolman when she and other interns were sent home in March.
Through the rest of the semester, she completed daily tasks for each internship remotely, and when her internships were scheduled to end, she got an unexpected opportunity: Because of the pandemic, Smokehouse Pictures was not bringing on new interns for the summer, so she continued her usual work.
"We all kind of agreed: I loved working with them and it was easier for them to keep working with someone who knew the type of work they expected," she said.
As an intern for Smokehouse, George Clooney's production company, Gallagher reads script treatments for films and limited series, as well as novels, and evaluates their content and viability as scripts. That work was easy to continue remotely, and to fit into her day-to-day schedule back home in Florida.
Cambone said this shift to remote internships might open doors in the future.
"Once a company has had remote interns before, they'll have found what some of the pitfalls are, and some of them might be more prepared to offer that going forward," she said.
That means more options for students seeking internships in the future. And for ambitious online interns, it might also mean the opportunity to stack up multiple gigs, working a few hours for one job and freelancing on the side, or any combination of work opportunities.
For Schoolman and Gallagher, it meant an opportunity to continue with planned work in the midst of a completely unexpected global crisis, even if that meant adjusting to unexpected working conditions and communicating with work colleagues virtually, rather than enjoying the usual camaraderie of a workplace.
The experience has also changed the way Schoolman thinks about work. She said many employers could have offered the option to work from home and abandon the commute years ago, but didn't. The pandemic has opened up the possibility.
"This has changed the way that I view what I do, what I'm capable of and what employers are capable of," she said.
Cambone said it's not too late to seek out remote summer work this year. The Walter Center has partnered with Parker Dewey to offer paid, remote micro-internships. And for other opportunities, Walter Center career coaches are available and eager to help.