Rasnic named first 2-term IDS EIC in 35 years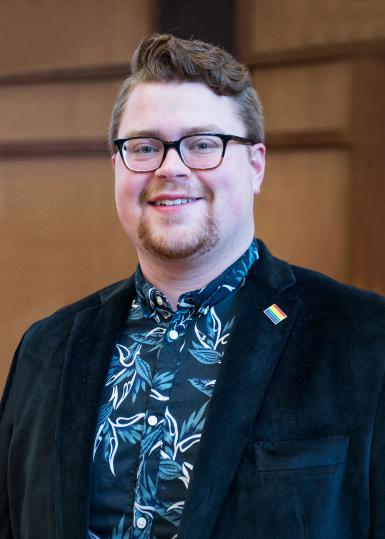 Junior Matt Rasnic will become the first two-term Indiana Daily Student editor-in-chief in 35 years.
Rasnic, who currently holds the position, was rehired for fall semester March 22 by the Student Media Publications Board.
The last two-term EIC was Paul Heaton, BA'84, who served in fall 1983 and fall 1984.
Although there is no written rule about reapplying for a position, the IDS gives staff an opportunity to try out different positions every semester. After a few weeks into spring semester, Rasnic found himself wanting to learn more and get more done.
"I'm still learning from my position," said Rasnic, a journalism major. "There is no rulebook or guideline."
Rasnic hopes continuity will allow his staff to focus on long-term goals. One of his own top priorities is to create a more diverse newsroom staff, an effort he'll build upon from his work this semester, during which he reached out to all the campus cultural centers to encourage students to work for the IDS.
"We need it," Rasnic said.
As editor this semester, Rasnic prioritized social media and engagement. In the fall, he plans to create more positions within the IDS that improve engagement and coverage, such as public relations, engagement, and digital and social media desks.
Jim Rodenbush, director of student media, said Rasnic has done a great job as EIC this semester, and he has no concerns about his ability to keep up the pace.
"I'm most impressed by his ability to be the same person every day," Rodenbush said. "He's always on top of things."
Rasnic said he understands the hard work it takes to work for a 24/7 news operation. He's reached out to professionals and other schools who are expanding their newsrooms to find ways to create an environment that is less exhausting for the team — one where employees support each other and can learn new skills.
"I want a place for people at the IDS to enjoy themselves and have fun," Rasnic said.
But Rasnic's top goal is to maintain the reputation of the 152-year-old, award-winning publication.
"I have to uphold the journalistic integrity of this paper," Rasnic said.