QAnon story gains credence with up to 44% of Americans
For immediate release:
Oct. 21, 2020
BLOOMINGTON, Indiana — More than 40% of participants in a new study from Indiana University's Observatory on Social Media believed that false stories started by conspiracy movement QAnon about pedophiles and cannibals serving in the U.S. government could be true.
The study is the latest in a series that looks at unsupported narratives related to the fall 2020 presidential election. This third survey, conducted from Oct. 2-13, continued to track responses to narratives about presidential candidate Joe Biden's mental fitness and the validity of mail-in votes, and it asked participants about three new statements. It also looked again at beliefs according to political preference, and at differences between participants who identified as "principled" versus "open-minded" thinkers.
The three new statements were: "The Bill & Melinda Gates Foundation sponsored a vaccine that causes polio in Africa," "QAnon is correct that pedophiles and cannibals currently serve in U.S. government positions" and "Face masks increase the risk of spreading and contracting Covid-19."

Participants indicated high levels of awareness about all three narratives, with about 35% to 38% saying they had heard of them. But the extent to whether they believed the false stories varied widely. While about 44% thought the QAnon stories could be true, about 36% believed the Gates Foundation narrative and about 23% thought mask-wearing could make it easier to catch coronavirus. Research data for the third survey can be found here.
For the Biden narrative and mail-in voting narratives, more participants in the third study were aware of their existence than in the second survey, from 43% to 48% for the Biden story and from 55% to 59% for the mail-in voting narrative. But the percentage of participants who believe Biden is mentally unfit for office has decreased with each survey, with a drop from 46% in the first survey to 40% in the third. Researchers believe the change may reflect Biden's generally well-regarded performance in the first presidential debate. At the same time, belief in the false narrative that mail-in ballots cause election fraud has grown, from about 46% in the first survey to 50% in the third.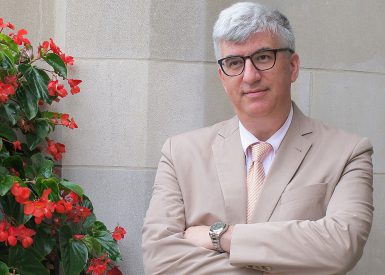 "Across issues, we continue to see a high uptake on some of these narratives," said James Shanahan, dean of The Media School, and one of the investigators on the study. "Even with some of the changes we have in the recent waves of data collection, it is clear that unsupported narratives will play an important role in the campaign, and it is important for voters to be aware of them."
The latest survey reiterated findings of the second report that false narratives gain more acceptance among participants from the right of the political spectrum, with supporters of the Trump/Pence ticket being significantly more likely to believe the false narratives than those supporting the Biden/Harris ticket. For instance, about 74% of Trump/Pence supporters who responded to the study believed Joe Biden to be unfit for office, compared with about 18% of Biden/Harris supporters. Similarly, about 74% of Trump/Pence supporters believed the stories about mail-in ballots, compared with about 36% of Biden/Harris supporters.
A new element in the third survey looked at how thought processes might play into the likelihood of believing false narratives. Participants were asked if they identified as "principled" thinkers – those who believe loyalty to ideals and principles is more important than open-mindedness. The results show that principled thinkers were more than twice as likely to believe all five unsupported narratives, suggesting that qualities of open-mindedness play a key role in countering false information.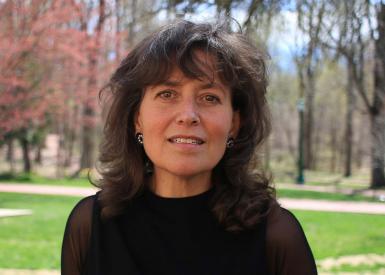 Co-author and Media School professor Betsi Grabe said being principled is generally considered an admirable trait.
"But if we let those beliefs blind us to evidence that is contrary to our opinions, we run the risk of becoming vulnerable to misinformation," she said. "Some people might grasp at misinformation to confirm their existing beliefs, while others twist interpretations of reliable evidence to match what they already believe."
Grabe said social psychologists identify this tendency as the so-called "confirmation bias."
"At a time of relatively high national uncertainty, we might be more vulnerable to seek comfort in misinformation that aligns with what we believe," she said. "But the long-term consequences of that solace could have a detrimental impact on the health and well-being of individual citizens — and the longevity of democracy."
OSoMe is a joint project of the IU Network Science Institute (IUNI), the Center for Complex Networks and Systems Research (CNetS) at IU's Luddy School of Informatics, Computing, and Engineering, and The Media School at Indiana University, with support from the Office of the Vice Provost for Research at IU Bloomington. It is funded in part by support from the John S. and James L. Knight Foundation, a nonprofit focused on fostering informed and engaged communities.
About IU Research
IU's world-class researchers have driven innovation and creative initiatives that matter for 200 years. From curing testicular cancer to collaborating with NASA to search for life on Mars, IU has earned its reputation as a world-class research institution. Supported by $854 million last year from our partners, IU researchers are building collaborations and uncovering new solutions that improve lives in Indiana and around the globe.