Professor, grad students contribute to 3-volume collection on African cinema to publish July 2023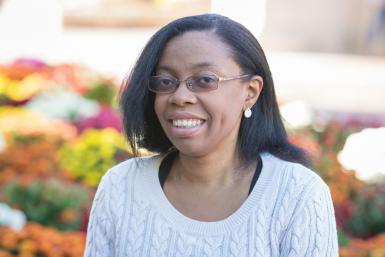 A three-volume set offering readers a researched critique on Black film will be published by IU Press next year.
"African Cinema: Manifesto and Practice for Cultural Decolonization," edited by Media School professor Michael T. Martin and film director Gaston Jean-Marie Kaboré, will be released in July 2023. According to Martin, it was made possible through the editorial work of doctoral students Allison J. Brown, Cole Nelson and Joseph E. Roskos.
"Volume 1: Colonial Antecedents, Constituents, Theory, and Articulations" includes scholarship on the history and life of Black cinema. It contains essays by film scholars and filmmakers including Roy Armes, Med Hondo, Fèrid Boughedir, Haile Gerima, Oliver Barlet, Teshome Gabriel and David Murphy; a timeline of key dates in the history of African cinema; a comprehensive chronicle and account of the contributions by African women in cinema; and a homage and overview of Ousmane Sembène, known as the father of African cinema.
"Volume 2: FESPACO—Formation, Evolution, Challenges" focuses on the Pan African Film & Television Festival of Ouagadougou (FESPACO). This volume includes essays, commentaries, conversations, dossiers and programmatic statements and manifestos that discuss the evolution of FESPACO over the last 50 years.
"Volume 3: The Documentary Record—Declarations, Resolutions, Manifestos, Speeches" documents decoloniality in cultural policy in both Africa and the Black diaspora worldwide. It features formal resolutions, declarations, manifestos and programmatic statements.