Potter, students publish article on radio jingles
An article by professor Rob Potter and doctoral students Josh Sites, Edgar Jamison-Koenig and Xia Zheng finds that radio station identification jingles may be more effective when the radio is playing as background noise.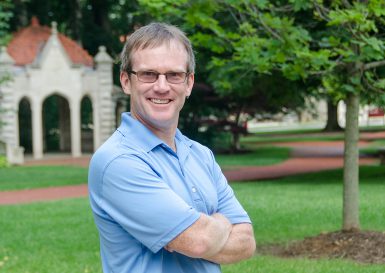 "The Impact of Cognitive Load on the Cardiac Orienting Response to Auditory Structural Features during Natural Radio Listening Situations," which appears in the latest edition of the Journal of Cognition, finds that the ability of jingles to capture attention depends upon how hard someone is working on a task while the radio plays. Perhaps surprisingly, it finds the jingles best attract attention when a listener is playing the radio while completing a task rather than listening to the radio only.
The study continues the work Potter, director of the Institute for Communication Research, has conducted in the ICR looking at how elements of audio messages automatically capture attention.
More: