Plotnick book, out next week, explores 'push-button' society
Assistant professor Rachel Plotnick's new book, Power Button, investigates the origins of today's push-button society, one that emphasizes command from a distance.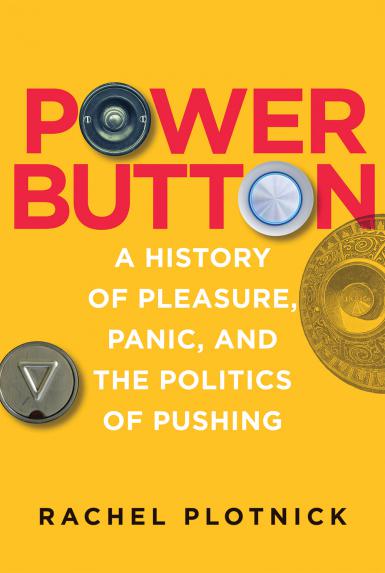 The book, Plotnick's first, will be released next week with MIT Press. From servant call buttons to piano keys, hotel annunciators to camera buttons, Plotnick explores the act of button pushing as a digital command that provides effortless and fool-proof control.
"We often look to buttons to simplify everything in our lives," Plotnick said. "But quite often, buttons are not as simple as they appear to be on the surface."
An instructor for Introduction to Media and Society, and Digital Media and Society, Plotnick's fascination with tactility and machine-human interactions, like the button push, impacts the themes in her courses and her research.
The concept behind Power Button first took hold about seven years ago during a seminar course for Plotnick's master's degree at Northwestern University, when she became fascinated by the principle of remote control.
"That (seminar) got me interested in the idea of people pushing buttons, that there are just buttons everywhere," Plotnick said. "Everywhere we go, everything we do. It's such a primary part of how we interact with our environment and our technologies and each other."
She said she began to wonder where these buttons came from. Much of the "button boom" links to electricity.
Her book hones in on the age of industrialization, looking at the years 1880 through 1925. Most books about buttons focus on the 1950s for its post-World War II consumer boom and suburban expansion, Plotnick said, but she wanted to look at the origins of the electric button push before it became the predominant technology.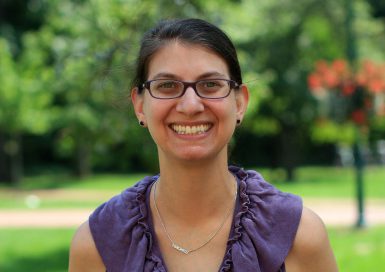 The button's history is riddled with anxiety, as people have always feared losing agency. They worry new technology will make labor and expertise useless if a complex task can be completed by a simple digital press, she said.
"It speaks to the fact that the idea of pushing of a button is triggering something," she said. "It can trigger something emotional. It can be triggering something sexual. It can be triggering something dangerous."
While her book is packed with some heavy-duty research and theory, Plotnick wrote it to be accessible to the public, especially for those with an interest in understanding the origins of such an encompassing system. She said people with an interest in design interfaces or app design, or even those interested in museums and art, have something to gain from her work, not to mention those who teach about technology.
Since she finished Power Button last spring, she has begun considering topics for what will eventually be her second book. Continuing her work prodding at people's daily routines and the systems we create around machines, she hopes to next investigate the caretaking of our technologies to avoid catastrophe, such as a screen cracking or crumbs seeping in between our laptop keys.
"We integrate all these things into our lives, but there are so many implications for when we bring them in," Plotnick said. "We change them, and they change us."