Plotnick article analyzes mobile typewriting's impact on gendered work
The introduction of the portable typewriter in the 1920s promised freedom and flexibility for the working man — but not the working woman, according to research published by assistant professor Rachel Plotnick.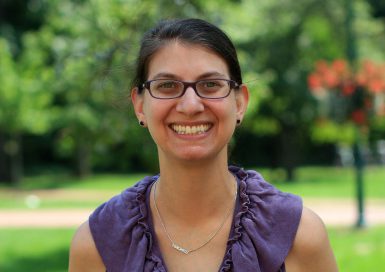 "Tethered women, mobile men: Gendered mobilities of typewriting," which appears in Mobile Media & Communication, traces the history of mobile typewriting as a reinforcement of gendered work.
Early marketing of portable typewriters was directed primarily at men, even though women commonly used typewriters in secretary positions, Plotnick writes. When the industry did turn its attention to women, it depicted female consumers using portable typewriters to manage their homes, rather than travel like the men.
Plotnick argues that the history of mobile typewriting can inform our understanding of new mobile technologies.