Pelley: Journalism can disinfect government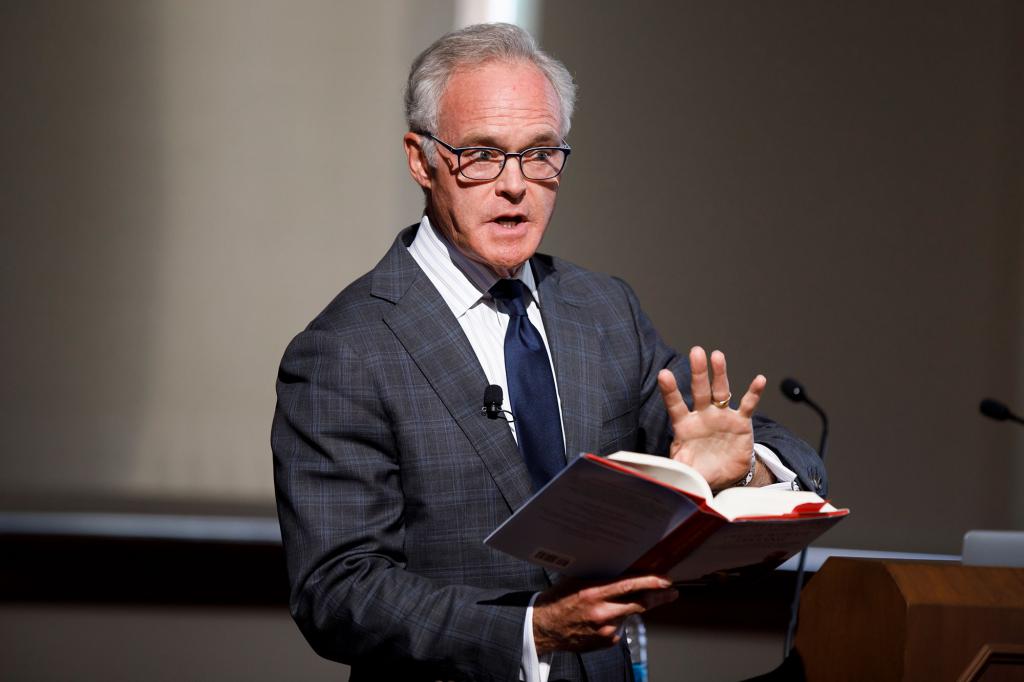 Today's young journalists must learn how to combat the world's growing amount of bad information to preserve democracy's future, "60 Minutes" correspondent Scott Pelley said Tuesday during a speech in Presidents Hall.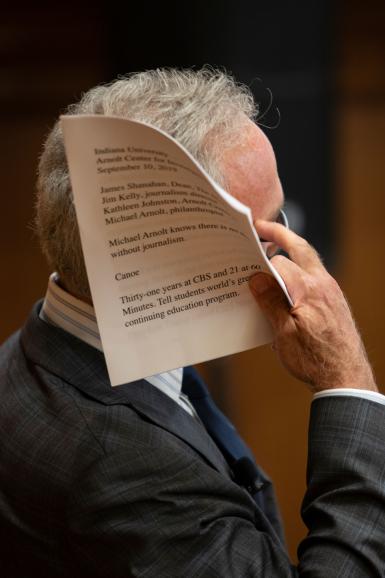 While having more information can be helpful, Pelley said it has also resulted in misleading rhetoric in the United States about immigration, fake news and the government.
"We are at this moment in our country, I fear, at a time where ignorance is posing as enlightenment," Pelley said.
Pelley's speech was the keynote of a full-day launch event for the Michael I. Arnolt Center for Investigative Journalism at The Media School. Funded by a $6 million gift from alumnus Michael I. Arnolt, BA'67, the center will teach about and produce high-quality, multimedia investigative journalism. Panel discussions by investigative journalists and a ribbon-cutting ceremony preceded Pelley's address.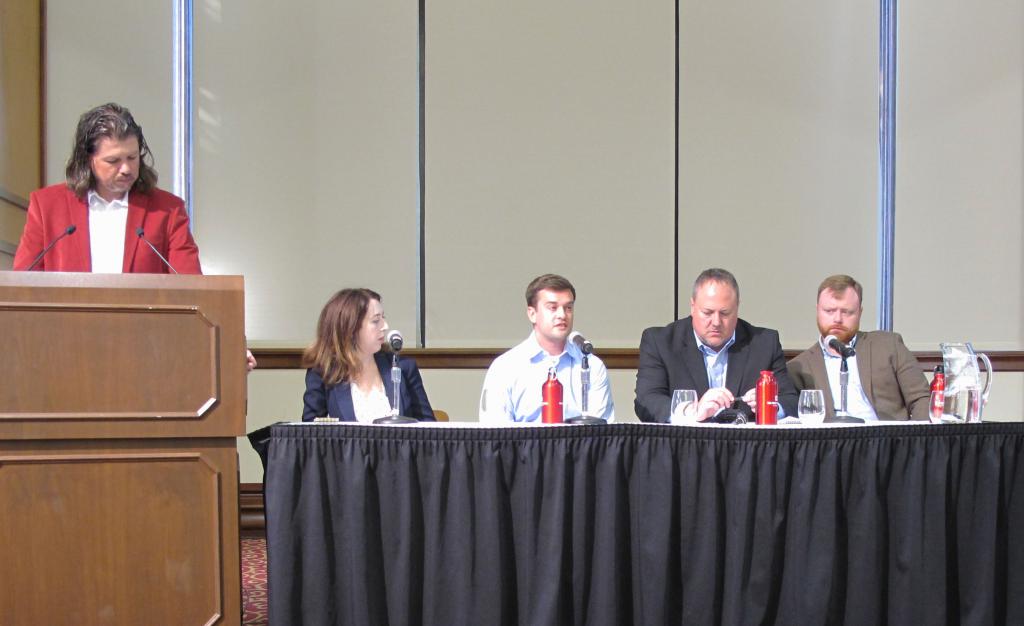 Investigative Sports Journalism in a Multimedia World
By Chris Forrester
Investigative reporting isn't like the movies. It takes time. It starts small and grows and shrinks and grows again. Reporting stalls and gets forgotten about or moved to the back burner in pursuit of something else. It takes patience.
"In every movie about investigative journalism, the story comes together in two and a half hours," said Zach Osterman, BAJ'09, IndyStar's IU athletics reporter, during the day's first panel session. "It's always nighttime when it fits the narrative. It's always daytime when it fits the narrative. It's always rainy when it fits the narrative. And there's always a taxi available."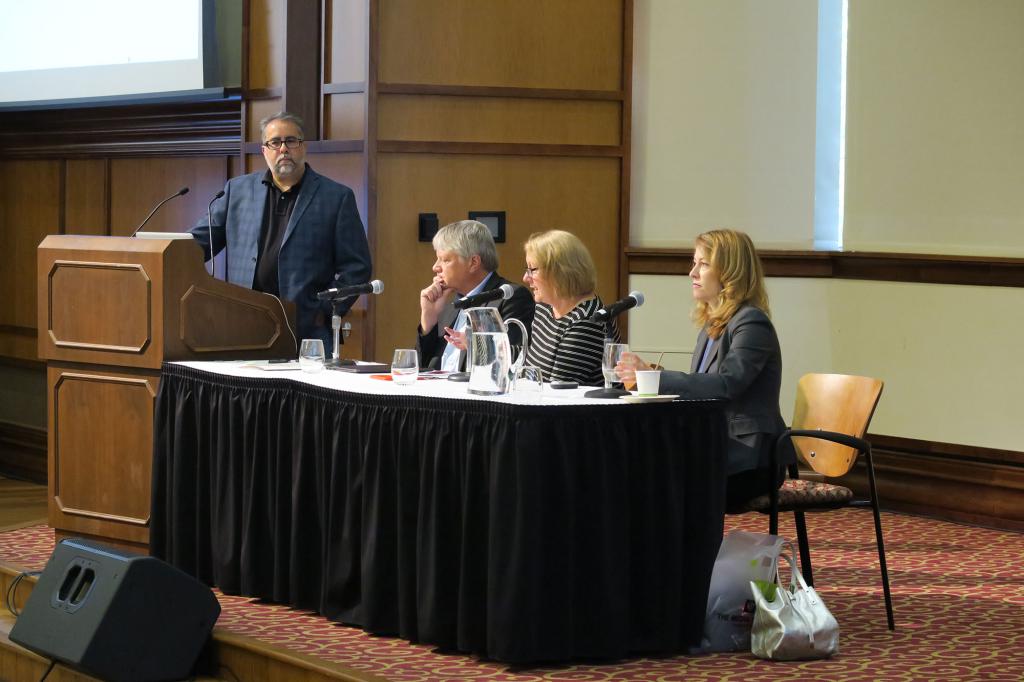 Investigative Journalism's New Golden Age? The Rise of the Nonprofits
By Kara Williams
Investigative reporting is expensive, and traditional newsrooms are facing a funding crisis. In the second panel, three journalists talked about how their newsrooms are supporting quality investigative journalism through nonprofit business models.
Dee J. Hall, BA'82, managing editor of Wisconsin Watch; Brant Houston, Knight chair in investigative and enterprise reporting at the University of Illinois and founder of the Global Investigative Journalism Network and the Institute for Nonprofit News; and Christina Jewett, BAJ'02, senior correspondent at Kaiser Health News, all emphasized the growing importance of these independent nonprofit newsrooms.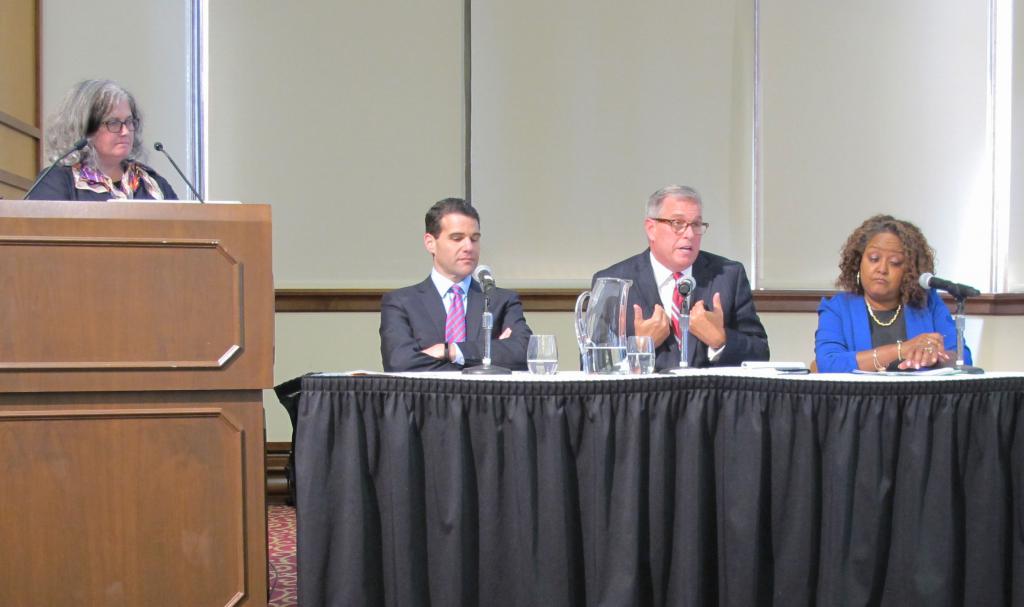 The New New Muckrakers: Investigative Reporting in the Twenty-First Century
By Daniela Molina
Digital technology is revolutionizing journalism, but most of the traditional process of investigative reporting still applies today, said journalists in the third panel.
Cheryl W. Thompson, NPR investigative correspondent and Investigative Reporters and Editors board president, reminded young journalists that most reporting shouldn't be done from behind a computer.
"Go out and talk to people," Thompson said. "Be present."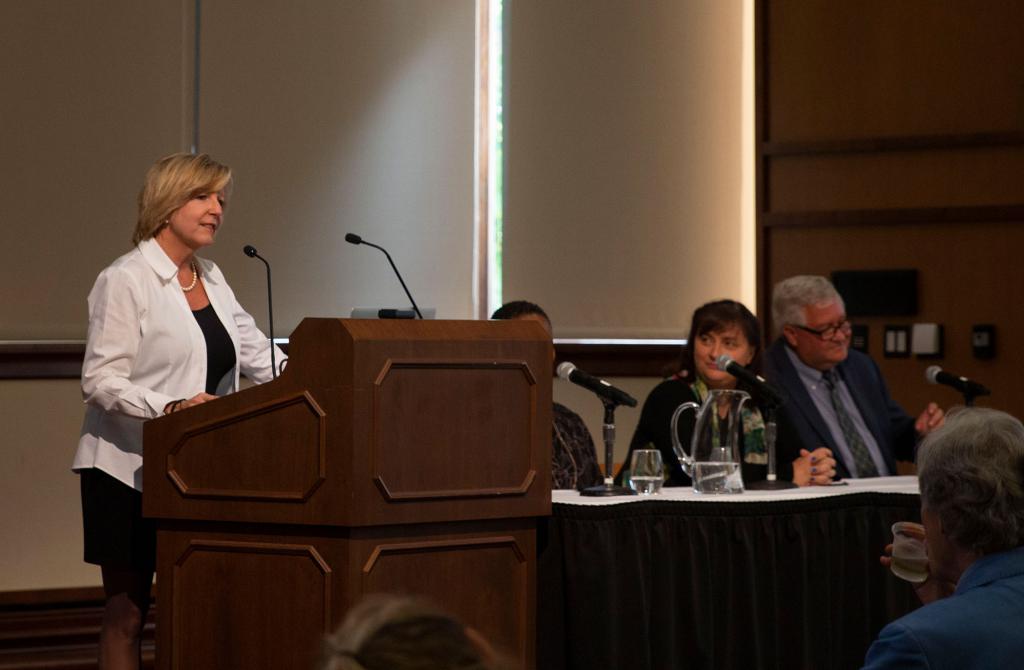 Pro Tips: Putting Your Investigative Skills to Work
By Austin Faulds
The day's final panel focused not just on how to gain investigative skills, but how to use them to get a job.
Senior lecturer and moderator Anne Ryder was joined by IndyStar investigations team leader Steve Berta, WRTV-6 Indianapolis news director Terri Cope-Walton, WNDU South Bend news director Kate Glover and Wisconsin Watch founder and executive director Andy Hall, BA'82.