Peifer named AEJMC Emerging Scholar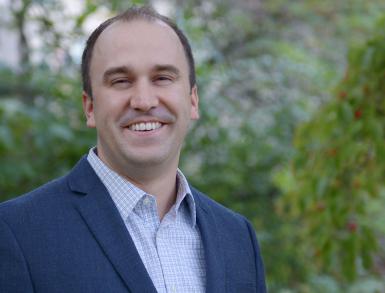 Assistant professor Jason Peifer has been named an Emerging Scholar by the Association for Education in Journalism and Mass Communication.
As part of this award, Peifer will receive a grant for his proposed research project, "(Re)Building Credibility: Understanding How Transparency, Locality, and Perceived Importance Can Contribute to Fostering Media Trust."
Launched in 2010, the Emerging Scholars program aims to find and foster the work of promising scholars by providing funding for research or teaching projects, according to the group's website, and partnering each recipient with a mentor.
Peifer's study will test the effectiveness of transparency strategies employed by news outlets as an effort to foster trust and credibility, in relation to factors such as whether an individual news organization is local or national, and the outlet's consumers' perceptions of the importance of news media.
Assistant professors Danielle Kilgo and Suzannah Evans Comfort won the award last year, and assistant professor Gerry Lanosga won in 2015. 
More: