Peifer article analyzes what makes satire shareable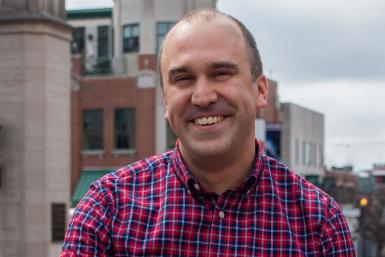 People are most inclined to share satire when they agree with the content, find it funny and deem the content informative, according to a study by assistant professor Jason Peifer.
"Selectively sharing satirical news: Strengthening an empirical understanding of how agreement, mirth, and perceived informativeness contribute to the diffusion of mediated comedy," by Peifer; Taeyoung Lee, MA'18; and Gyo Hyun Koo, MA'19, will be published in the March issue of Computers in Human Behavior.
This survey-based research models how satirical news-induced mirth and perceptions of a satire message's informativeness can serve as mediating mechanisms that show how agreement with the satire can translate into online and offline sharing behavior.
The research is composed of two parts and included more than 700 subjects.
The Media School's Institute for Communication Research provided support for this project, particularly with data collection.