Parameswaran, Rao article examines responses to Kamala Harris' biracial, bicultural identity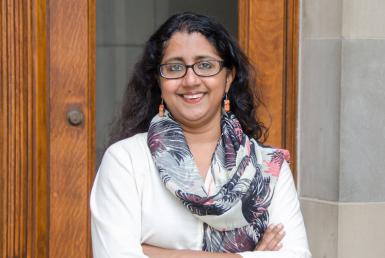 The transnational media dialogue surrounding vice presidential candidate Kamala Harris illustrates the intersection of a political candidate's race, gender, caste and class identities, and United States electoral politics, Herman B Wells endowed professor Radhika Parameswaran and doctoral candidate Pallavi Rao write in an article published in Himal Southasian.
"Becoming Kamala Devi Harris" examines the different media responses to Harris by U.S. and Indian commentators. U.S. media responses have been generally positive, according to Parameswaran and Rao, while Indian commentators have had mixed responses.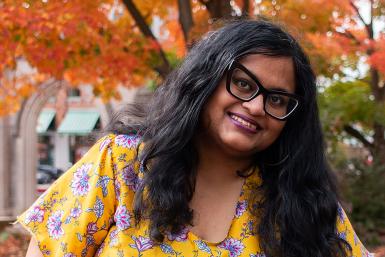 "Harris' unusual Brahmin and Black ethno-racial ancestries have provoked a range of reactions from both American and Indian media commentators, with her layered inherited and socially constructed identities coming under scrutiny for a host of reasons: to test her cultural authenticity, as a barometer of her progressive racial and gender politics, and to calibrate her capacity to mobilise electoral cultural capital from diverse constituents," they write.
The biracial and bicultural aspects of Harris' candidacy have provoked dialogue about identity in American politics from news outlets and public figures in the U.S. and India.