Parameswaran, Thompson to participate in contagion symposium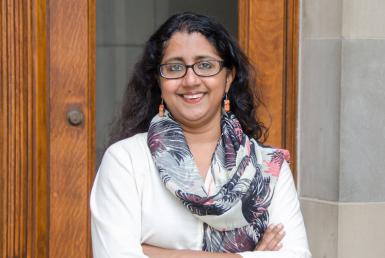 Herman B Wells Endowed professor Radhika Parameswaran and assistant professor Esi Thompson will participate in the inaugural session of The Bloomington Symposia on "Contagion."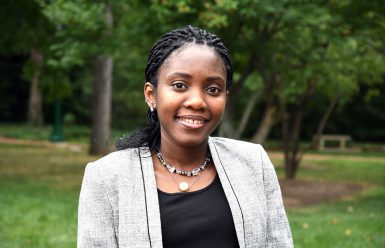 The Bloomington Symposia, organized by the Institute for Advanced Study, encourage collaborative research by bringing  researchers, scholars and thinkers together to exchange ideas across disciplines on a timely topic.
Participants will collaborate on a common bibliography, share relevant examples, evidence or artifacts from their own research and engage in conversation about the diversity and range of disciplinary perspectives and the methodological, conceptual and interpretive issues that emerge.
The two-day workshop will be April 22-24, and each participant will present an evidentiary artifact — a text, data set, model, case study, anecdote or image, for example. The presentations will be followed by interdisciplinary dialogue.