Parameswaran inducted into University of Iowa SJMC Hall of Fame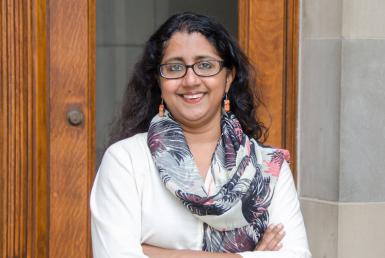 Herman B Wells Endowed Professor Radhika Parameswaran was inducted into the University of Iowa School of Journalism and Mass Communication Hall of Fame on Friday.
Parameswaran earned her doctorate in mass communication at Iowa in 1997 and is now a leading scholar in transnational feminist media.
She was recognized at a virtual luncheon and gave a short address.