Parameswaran appears in new WebMD docu-series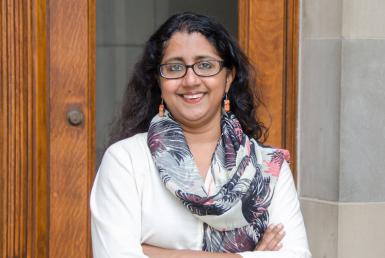 Associate dean Radhika Parameswaran served as a major expert for WebMD's new docu-series, "Color by WebMD: WebMD's Exploration of Race and Mental Health."
She appeared in the first segment of a four-part series focused on definitions of colorism released on Nov. 3. She has prominent speaking parts in the rest of the series, which will be released in the following weeks.
Part 1: "What is Colorism?" released Nov. 3
Part 2: "Mental Health Effects of Experiencing Colorism," to be released Nov. 17
Partt 3: "Texturism, Featurism" to be released Dec. 1
Part 4: "How to Combat Colorism," to be released Dec. 15
Parameswaran's research on media culture and colorism includes analyzes and critiques of advertising for skin-lightening cosmetics, celebrity representations and resistance to colorism.