On 50-year anniversary, Oral History Archive turns attention from past to future
"Dr. Link, could you tell us something about your beginnings?" asks Mr. Walker.
"I'd be glad to," says Dr. Link.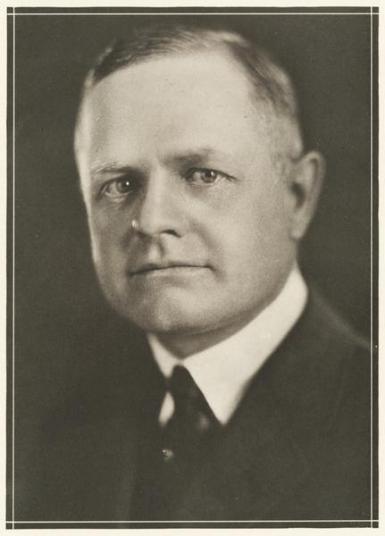 Goethe Link was born May 20, 1879. His father was a teacher and his mother a former pupil of his father and the daughter of a farmer. The family moved frequently as his father studied medicine.
In 1894, he attended Wabash College, before leaving after two years to transfer to IU. He completed another year of studies there, and ultimately went to Indianapolis Central College of Physicians and Surgeons.
He became an assistant to one of the school's faculty members and worked in the anatomical laboratory. One of his duties there was receiving cadavers, and one fateful day a man brought in, among others, a body that was still warm.
Link refused to receive it, and it was later proven that the man had been burked.
"To burke anybody was to kill them and take the body in and sell it to an anatomy department of a college," Link explains.
On the third floor of IU's Radio-Television Building is a small office overflowing with more than 100 years of stories. Link's is just one of them.
It's the office of Barbara Truesdell, assistant director of The Media School's Center for Documentary Research and Practice, who oversees the university's long-running Oral History Archive. Established in 1968 as an initiative for IU's sesquicentennial, it now faces new opportunities and challenges as it marks its 50-year anniversary.
"It's a legacy, in the sense that it reaches back into IU's past," Truesdell said. "It's a wonderful resource for all kinds of projects and teaching."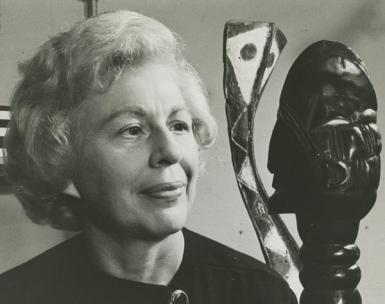 The IU Bicentennial Oral History Project — underway in preparation for the 2020 milestone — is modeled after the archive. Upon its creation, the Oral History Archive's founders interviewed alumni, faculty and staff, capturing memories and recollections that dated back as far as the turn of the 20th century. The Bicentennial Oral History Project is doing the same.
An index of the archive's full collection of interviews is available on the Center for Documentary Research and Practice's website. Containing everything from biographical histories of important figures to decades-long histories of small Indiana towns, the range of stories in the archive spans more than a century's worth of history and memory.
"If there is an overarching theme, it's the value of first-person testimony to provide a more complete, nuanced history of events, places and people," Truesdell said.
The archive includes interviews with former IU physics professors who contributed to the Manhattan Project. It has autobiographies of legendary diving coach Hobie Billingsley and Bloomington civil rights activist Rev. Ernest D. Butler. There's the 20-interview collection on Burmese immigrants in Indiana and compilations of interviews on perceptions of nursing home life, the history and development of girls' high school sports in Indiana and attitudes toward death and illness. Ten interviews are dedicated to the history of Bloomington movie theaters. Middle Way House, Bloomington's Planned Parenthood and the Banneker Community Center all have their own collections.
Truesdell believes history should be understood from many perspectives, and the archive provides a wealth of stories that can help facilitate that understanding.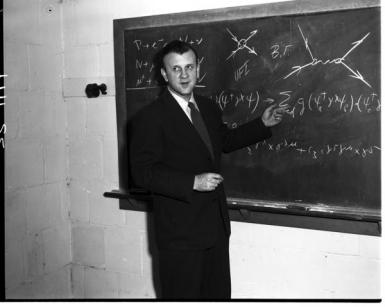 "Oral history was a very powerful tool — and it still is — in sort of breaking open the historical narrative and allowing people to see other perspectives, see other lives and enter into worlds they themselves are not part of," she said.
The Oral History Archive grew into the Oral History Research Center in 1981, and in 2002 it became the Center for the Study of History and Memory. In 2015, it moved into the CDRP, a Media School center that works with faculty and students on nonfiction media projects of all kinds.
Truesdell joined the project in 1990 as a graduate student, and has been full-time staff with the center since 1992.
The OHA has informed many projects. The Monroe County History Center will make use of the archive for an in-development exhibit on female workers in the Bloomington RCA plant, one of the city's major employers from 1940-78. The archive has an entire collection dedicated to just that.
"There's a lot of rich data in here that can be basis for teaching and research and documentary projects of all kinds," Truesdell said.
A number of IU Bicentennial projects are also drawing from the Oral History Archive for resources. For example, Truesdell herself is working on a book with Kristin Leaman, the director of the bicentennial Oral History Project, which will recount, as Truesdell puts it, "a people's history of IU." IU Press will publish the book.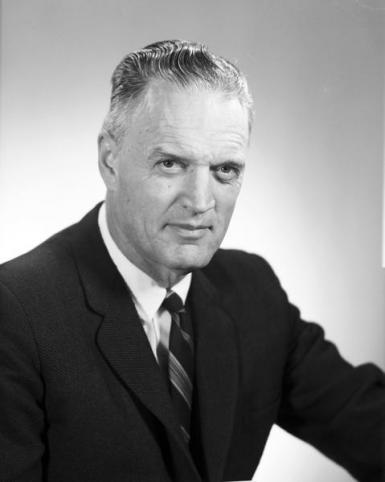 The public can access the collection of more than 2,000 interviews by contacting the CDRP at 812-855-2856 or mschcdrp@indiana.edu. But the CDRP has plans to expand access.
The center's collections, primarily open reel and audiocassette tapes, have been digitized as part of the Media Digitization Preservation Initiative. The next step, Truesdell said, is to make those resources available through Media Collections Online, a process just now in its beginning stages. Part of the complexity there, she noted, is that the original intent of the project was not necessarily to create a public online resource, and thus the interview subjects had never foreseen having their stories available to the whole world.
"It's going to be important to understand not just, 'Do we have a release?' but 'Are we honoring the spirit of that person's gift of this interview?'" she said.
But to her, an innate part of sharing stories is the desire for them to be remembered and learned from down the road.
"Part of sharing your past is wanting someone to understand you, and helping you understand yourself," she said. "It's how that past has meaning for you, and how that perspective should be understood."
More: