Ochieng article analyzes visibility of governors and senators in Kenya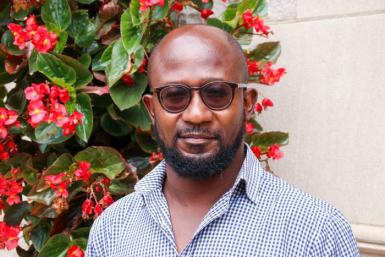 Media coverage as a mirror of political reality is the strongest predictor of visibility in Kenyan politics, according to a paper co-authored by doctoral student Jimmy Ochieng.
"The Kenya 'high-octane' devolution politics: Comparing predictors of governors and senators coverage in national press" by alumnus Kioko Ireri, PhD'15, and Ochieng published in the Newspaper Research Journal this month.
The article compares variables predicting the coverage of Kenyan governors and senators within the theoretical perspectives of coverage based on "news values" and "mirror of political reality."
The article analyzed 2,794 news stories in four national newspapers. It examined variables that predicted the newspapers' coverage between 2013 and 2017 of the first governors and senators – under a new system of governance – devolution, which was introduced via a new constitution in 2010.
Findings showed that commenting on devolution was the strongest predictor for governors, while criticizing the national government was the strongest predictor for senators, according to Ochieng and Ireri. Governors, as the executive heads of county governments, were charged with implementing devolution, while the senators were charged with providing oversight and protecting the implementation of the new system of governance.