Ochieng article analyzes Kenyan governance system, news framing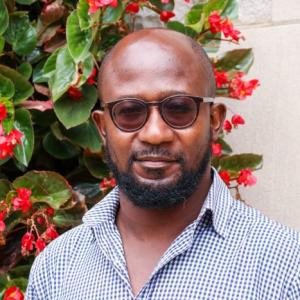 The most blamed actor and dominant news source on devolution, a Kenyan governance system similar to federalism in the United States, is the county executive, according to an article by doctoral student Jimmy Ochieng.
"News Sources and Framing of Responsibility on Devolution in Kenya, 2013–2017," published in Journalism and Mass Communication Quarterly, dissects the first term of devolution, a new system of governance in Kenya.
Journalists continue to rely on the elite as their main news source, and as a result, they shape the discourse on devolution, according to the article.
Ochieng's research examines two aspects of coverage of devolution during a 4-year period between March 27, 2013, and May 28, 2017, by two prominent Kenyan newspapers, Daily Nation and The Standard.
Through the lens of attribution of responsibility as framed by the news, the study analyzes who the news media blamed for problems facing devolution and identifies the dominant sources of news in the coverage of devolution in Kenya.