NPR White House correspondent, alumna speaks about fairness in political reporting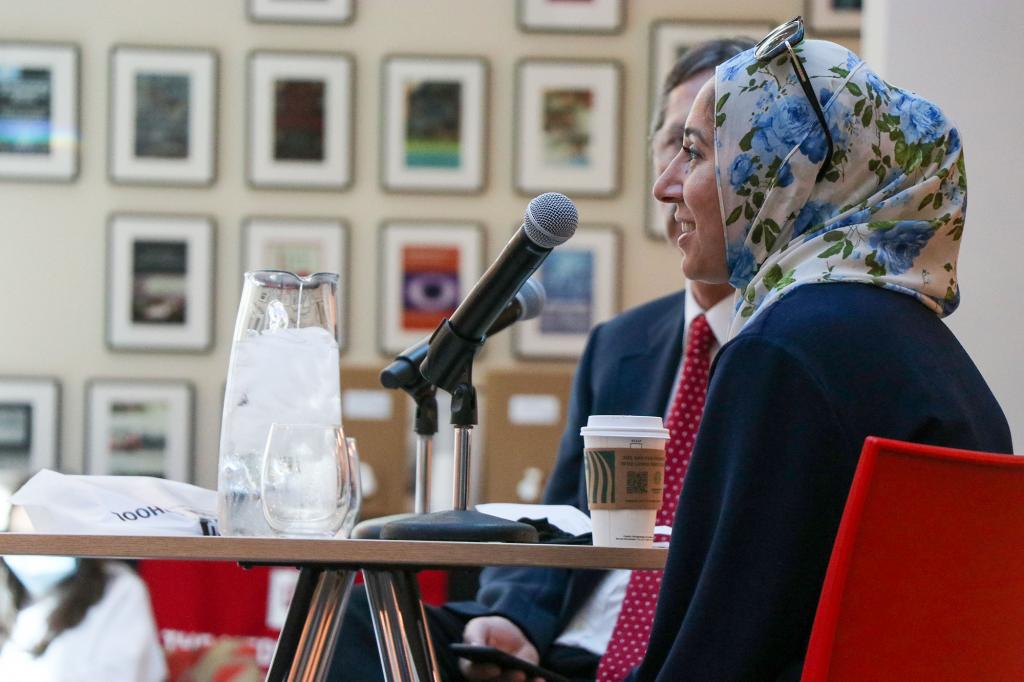 NPR White House correspondent and Media School alumna Asma Khalid spoke to students in the Franklin Hall commons Friday afternoon, answering questions about fair political reporting and IU's role in her journalism career.
About 75 people attended the conversation with Khalid, BAJ'06, who has worked in radio journalism for about 10 years. The talk was moderated by associate professor James Kelly.
Khalid was on campus to receive the College of Arts and Sciences Outstanding Young Alumni Award.
Much of the discussion focused on her political reporting, and students asked how she remained unbiased when talking to people with many different viewpoints.
Khalid said she doesn't think objectivity should be the goal in journalism because true objectivity is impossible to achieve, but instead journalists should fairly represent their source's views. She said it's important to understand where people are coming from even if you don't agree with them.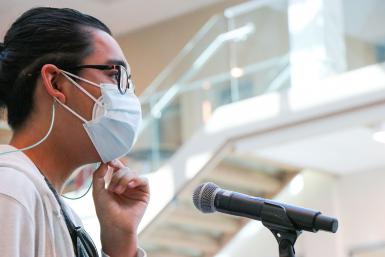 "I think our job is to be fair," Khalid said. "I think it's impossible for people to fully root out whatever bias they have. But I think it is important, hugely important, to be fair."
Khalid said she believes audio journalism is useful in representing sources fairly because the medium allows sources to speak for themselves. She said hearing sources speak in their own voice is important for fair representation.
She also said she thinks the current news environment has too much analysis and not enough straight-up reporting.
"I think one of the best ways to be fair is to cut down on the analysis and to allow people to speak in their own words," Khalid said.
She said news outlets who use lots of analysis presume that their audience isn't intelligent enough to form their own opinion about the news.
"I just believe that you should trust your audience and give them the information and that they can come to their own judgement based on the information you already gave them," Khalid said.
Political reporting can be difficult in today's climate because people are less willing to talk about politics than they used to be, Khalid said.
However, she said it's important to continue to talk to regular people about politics for political stories. She said man-on-the-street interviews add perspectives to the story that otherwise wouldn't be told.
Khalid said she thinks a lot of political journalism so far has only been speaking to people in positions of power and that speaking to ordinary citizens gives audiences a more accurate understanding of how politics affect people.
She said the class at IU that best prepared her for her career was J200, now C225. It's the first reporting class students take at IU, and Khalid said it cemented her desire to become a journalist.
"I think that class taught me a lot about being seen as a listener and a better observer to the environment," Khalid said. "It forced me to get out of my comfort zone."
Khalid's time at IU helped her grow in a similar way, she said.
"I think what IU taught me was to get out of my comfort zone and to go and talk to people who are not necessarily like me, but also feel comfortable being in new places and new spaces," Khalid said.