New studio, The Raft Genre, offers student film, game production opportunities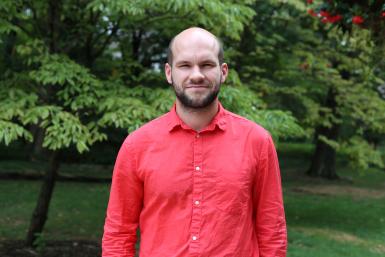 A new Bloomington-based production studio launched by Media School lecturer Rush Swope will give IU students hands-on opportunities in feature-length film and video game production outside of their Media School classes.
The Raft Genre is a film and video game studio that seeks to increase representation of underrepresented groups on screen and in production roles.
Swope said the studio is similar to adjunct studios related to universities including DePaul, Michigan and the University of Southern California.
"The goal is to get students on to feature-length films and professional-level game products, and get them paid for that experience as well," Swope said.
In addition to students being compensated for their work, a benefit of the studio, Swope said, is that it isn't constructed on a class-by-class or semester-by-semester basis. Because it doesn't face those time restrictions, the casting, editing and shooting experiences are more in line with actual industry experience, he said.
The studio is filming a teen slasher horror feature film on campus in the fall. The studio will offer casting calls throughout the summer and fall.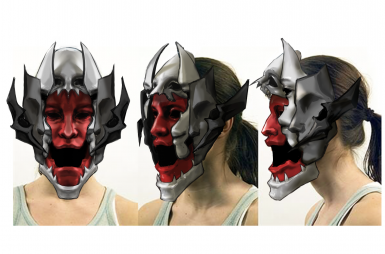 It will also launch a casting portal to allow students and faculty to introduce productions on the site, offering a compilation of casting and crew roles available for those interested in getting involved.
These productions could include ballets, musicals, compositions or advertising commercials, Swope said. The portal is expected to launch in the fall.
"The studio exists outside of the university but is dedicated to working with the university to get students the kind of experience that they need," Swope said.
The horror film — Raft Genre's current project — offers such opportunities with student writers and producers, and is being directed by faculty and industry professionals.
The studio is working with the IU Department of Theatre, Drama, and Contemporary Dance on casting sessions. There will be six lead roles for this film, and Swope hopes they will all be filled by students.
Signing up to be an extra can also be an effective way for inexperienced students to become involved and learn on set, he said.
Students will also be grips, production assistants, composers, sound designers and assistant directors, among other roles, Swope said. Listings for these positions can be found on the studio's website.
"We want to see as many students as we can. I would encourage them to go there and apply and be aware that this is a student studio," Swope said. "This is a teaching experience as much as it is a professional operation."