New master's concentration in data journalism to be offered next fall
The Media School will offer a new Master of Science concentration in data journalism in collaboration with the Luddy School of Informatics, Computing, and Engineering, beginning fall 2021.
Media School and Luddy faculty affiliated with the Observatory on Social Media developed the curriculum, which combines computing skills such as data aggregation, coding and data cleaning with journalistic storytelling.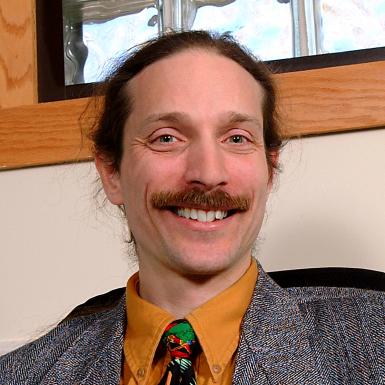 "The trend to incorporate more empirical data into storytelling and journalism is a really important one. It's a powerful one," said John Paolillo, associate professor of informatics. "There are many more kinds of stories that can be told, that can be illuminated in ways that they couldn't be illuminated before. It is one that makes that part of journalism more like empirical research."
The 30-credit, two-year program features a selection of boot camp courses in reporting, data analysis and programming, as well as four core courses: Public Affairs Reporting, Media and Society, Social Media Informatics and Basic Data Science On-Ramp. Students will complete a capstone project to be published by the Arnolt Center for Investigative Journalism.
OSoMe's external board of advisors will assist students with finding a required internship.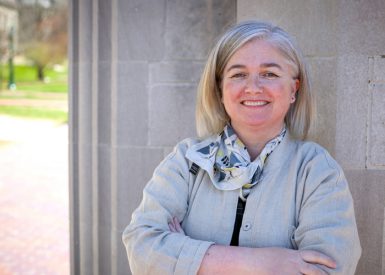 "I think it's fair to say that there is growing, global interest in harnessing the power of data to enhance traditional reporting skills, with benefits for newsrooms of all sizes," said Media School professor of practice Elaine Monaghan, who is co-lead for education with Paolillo at OSoMe. "There are a number of programs across the country, but we think ours will give students a unique opportunity to learn journalistic storytelling in a highly interdisciplinary environment. We are also very excited about the benefits for students in the investigative and data journalism concentrations working alongside one another."
The program is designed to prepare students to become investigative reporters, data analysts, interactive designers and more.
"Journalists are interested in acquiring these kinds of skills so they can work with large volumes of data and be able to interpret and apply them in stories more efficiently," Monaghan said.
Data journalism is one of five concentrations in The Media School's M.S. The others are design and production, journalism, management and strategic communication. The school also offers a Master of Arts and a doctorate, in addition to its undergraduate programs.
A standalone online graduate certificate program in data journalism — designed for working professionals — is awaiting approval from the Indiana Commission on Higher Education.