Naremore book challenges conventional film noir definition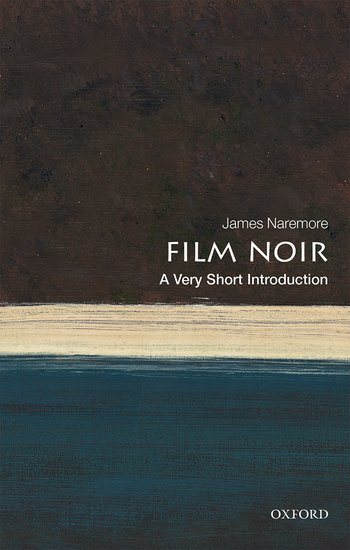 If you're familiar with the term "film noir," then you're surely also familiar with its iconography.
The femme fatale. The grizzled, hardened private eye. The smoking gun. The harsh and often dark lighting. The secret lovers driven to kill for passion. Often adapted from so-called hard-boiled pulp fiction novels by writers like Dashiell Hammett and James M. Cain, the noir was a style of ferociously bleak crime thriller popular in the 1940s and '50s. Or so we're often told.
In his new book, "Film Noir: A Very Short Introduction," Media School chancellor's professor emeritus James Naremore pushes back against the common tropes that have come to define the noir. Over the course of 108 barely-larger-than-pocket-size pages and six concise chapters, Naremore explores the breadth of the genre beyond its most iconic works, from its pre-1940s origins to its place in contemporary entertainment.
"The point is, there's no way of really defining the term," Naremore said. "What you have to do is see how it's used by various constituencies over time and how it becomes in people's minds a stable idea, but it's never really been one."
Oxford University Press' "Very Short Introduction" series provides crash courses for the sophisticated general reader, Naremore said. The series began in 1995. By 2018, there were more than 607 published or in-progress titles, spanning everything from Marx to molecules, Nietzsche to 19th-century Britain — and now noir. They're sort of like an educated spin on the "for Dummies" book series, Naremore jokes.
Naremore said much of the content for "Film Noir: A Very Short Introduction" comes from his award-winning and significantly longer book on noir, "More than Night: Film Noir in its Contexts." In addition to condensing arguments and distilling major ideas, Naremore said he's also added a few new wrinkles.
Though Naremore has published numerous other books, including deep dives into the oeuvres of legendary filmmakers Charles Burnett ("To Sleep with Anger," "Killer of Sheep), Vincente Minnelli ("Tea and Sympathy," "Meet Me in St. Louis"), Stanley Kubrick, ("2001: A Space Odyssey," "Eyes Wide Shut") and Orson Welles ("Citizen Kane," "The Other Side of the Wind"), "More than Night" remains his most acclaimed and best-selling book. It won first prize at the Kraszna-Krausz International Moving Image Book Awards, as well as commendation from the Society for Film Studies. It's often used as a textbook.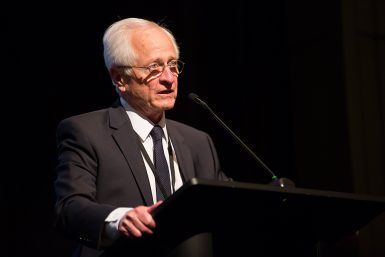 "Film noir" is a common term now, but it wasn't widely used in the U.S. until the 1970s. Common discussions of the genre mark it as beginning in 1941, with the first American noir, "The Maltese Falcon," and petering out toward the end of the 1950s around the release of "A Touch of Evil." Others argue it's a synthesis of the hard-boiled American crime novel with German expressionist embellishments brought to Hollywood by German émigrés.
"A lot of commonplace associations that go with it don't really stand up to close, empirical study of the films that we call noir," Naremore said.
"Film noir" is a phrase of French origin, he notes. It initially described French films from the 1930s during the era of the Popular Front: "Le Jour Se Lève," "Pépé le Moko" and a whole slew of other movies, many of which starred Jean Gabin.
Naremore's "Very Short Introduction" seeks to expand the understanding of noir beyond the default. It's full of explorations of famous and lesser-known noirs like the B-movie classic "Detour" and even David Lynch's surrealist neo-noir "Mulholland Drive."
One chapter explores the ties between literary works and film noir, particularly in adaptations of famous writers like Hammett, Caine and Graham Greene. Another dives into the history of the noir B-movie: the sort of delightfully cheap (but not always) movies that ended up screening in the "B" slot of discounted double features.
Another chapter explores the politics of film noir and Hollywood censorship rules. While the Hays Code is often just thought of as just regulating sex and violence, it was also political, Naremore said. It prohibited movies from letting characters get away with murder, portraying the judicial system as fractured or failing, and depicting respectable members of society as bad.
"These films worked against that," Naremore said. "They were somewhat dangerous to that extent."
Many film noirs were written by political leftists who were ultimately investigated and blacklisted by the House Un-American Activities Committee during its tenure.
Naremore said he wants to open readers' eyes about the diversity of genre filmmaking.
"I hope the book will suggest that generic categories of all kinds — including westerns, musicals and romantic comedies — can't be defined by a simple series of characteristic features," he said. "They're loose and variable categories that sometimes mix."
Understanding the industrial and social contexts of those sorts of films, in this case noir, only enriches their potential to provide insight. Naremore said he hopes readers can learn something about the way noir has changed through the ages, from the '40s to the '50s, from black and white to color and even into the streaming age.
"We can never name the first film noir," he said, "and we haven't seen the last one."