Naremore book analyzes 11 Cary Grant films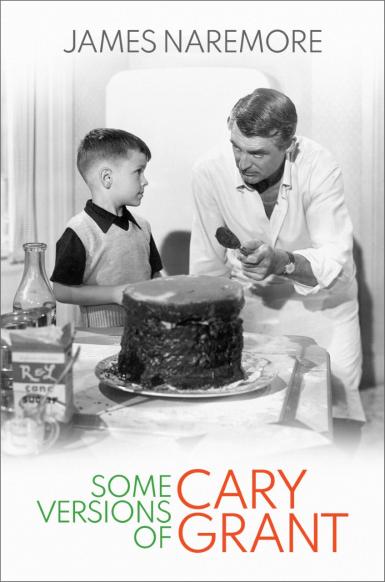 James Naremore doesn't know if Cary Grant is the best actor in the history of the cinema. But "in the era of the classic Hollywood studios, nobody was more technically adept and gifted, and nobody more important as a movie star," he writes in the introduction to his latest book.
"Some Versions of Cary Grant," published by Oxford University Press, offers an analysis of Grant's work in a curated list of 11 famous films.
Naremore, a Chancellor's Professor Emeritus, said the idea developed out of a talk he was invited to give for the biannual Cary Grant festival in Bristol, England. Once he began preparing for the virtual lecture, he realized there was more he could say, and the book grew out of that.
"I've always been a fan of his films," Naremore said. "I think (the book is) not only an appreciation of Grant's skill as a performing artist, but I think it can provide a model for screen acting in general."
This book took about a year to complete. Naremore has authored more than a half dozen others.
"Writing, it's a place for me to express myself," Naremore said. "Writing is always difficult for anybody. It's work, but it can be satisfying."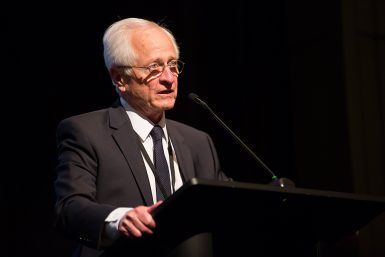 It's important to consider the book as a whole, Naremore said, with no one part superseding another in importance. It examines 11 of Grant's films across genres, analyzing the actor as:
Farceur Cary
Dark Cary
Romantic Cary
Domestic Cary
Cockney Cary
It is difficult for Naremore to choose a favorite film, but he enjoys Grant's screwball comedies including "His Girl Friday" and "The Awful Truth." He also finds Grant's work with director Alfred Hitchcock noteworthy.
Some of Naremore's earlier work focuses on Grant. "Acting in the Cinema" includes a chapter about Grant and his role in "North by Northwest," another favorite film for Naremore.
In his latest work, Naremore highlights the different facets of Grant, his work and his path to stardom.
"Everyone wants to be Cary Grant," Grant is widely remembered for saying. "Even I want to be Cary Grant."
What Naremore is doing is writing about the art of Cary Grant, he said.
Grant is both a producer of art and a product himself, and "Some Versions of Cary Grant" offers some of the reasons why.