Napier places second in Hearst writing championship, IU takes third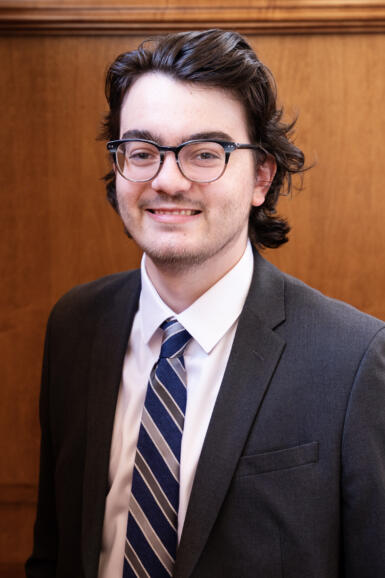 Senior Nicolas Napier won second place and a $7,500 scholarship in the Hearst National Writing Championship hosted by the William Randolph Hearst Foundation. The national writing competition is the culmination of a months-long series of contests that award previously published stories in five categories: investigative reporting, personality/profile, sports, explanatory reporting, and features.
Napier qualified to participate in the championship with his story, "Big buck, big buyouts: Big Ten schools spend millions clearing coaching rosters," which won the investigative reporting category of the 2022-2023 Hearst Journalism Awards Program. The finalists included 30 students selected from 1,304 entries received in this year's 14 monthly competitions. The championship was held June 2-7 in San Francisco where finalists completed assignments selected by media judges in each category.
The Hearst program holds year-long competitions in writing, photojournalism, audio, television, and multimedia for journalism undergraduates. The points earned by individual students in these monthly competitions determine each intercollegiate ranking in each category. Indiana University placed third in the 2023 Intercollegiate Writing Competition based on the accumulated points earned by students in the writing category throughout the year.
Several other IU students competed in the monthly contests. Read more about their achievements: