Myszak wins Simic Scholarship for Leaders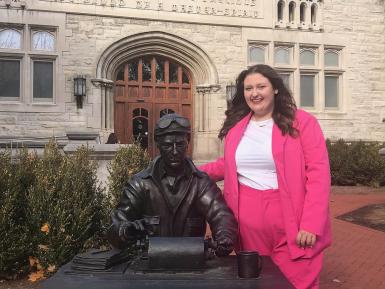 Indiana Daily Student editor-in-chief Izzy Myszak was selected for the Onward! The Curtis R. Simic Scholarship for Leaders for the 2022-23 academic year.
The scholarship, administered by the IU Foundation, recognizes student leaders who are committed to positive engagement on campus. The award is equal to the cost of in-state tuition for one year at IU.
The award is named for Curt Simic, who worked for 44 years in higher education fundraising.