Mudavadi shares media trust analysis at Regulating African Media Conference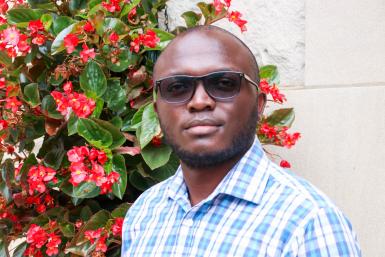 While Kenyan media professionals lack trust in existing institutions such as the government to implement the law without impeding or limiting journalistic freedom, their Senegalese counterparts are calling for much stricter media regulations, according to research presented by doctoral student Kevin Mudavadi.
Mudavadi's presentation, "Understanding Roles, Responsibilities, and Regulation for Addressing Misinformation in Kenya and Senegal," at the Regulating African Media Conference was part of the panel "Approaches to online content regulation." The conference was facilitated by Birmingham Centre for Media and Cultural Research, UK.
The research analyzes how media professionals in Kenya and Senegal assign responsibility for combating misinformation online with a particular focus on regulatory responses, which implicate both journalistic and media practice and news and information distribution, circulation and consumption.
The paper examined data from 46 interviews with Kenyan and Senegalese media professionals, including journalists, fact-checkers and policy analysts conducted between March and June 2021.
Both Kenyan and Senegalese media professionals acknowledge existing media and cyber laws meant to control spread of false narratives, but their trust in institutions differ, the study found.