'Ms. White Light,' premiering in Indiana this week, has more than a dozen Media School student, alumni credits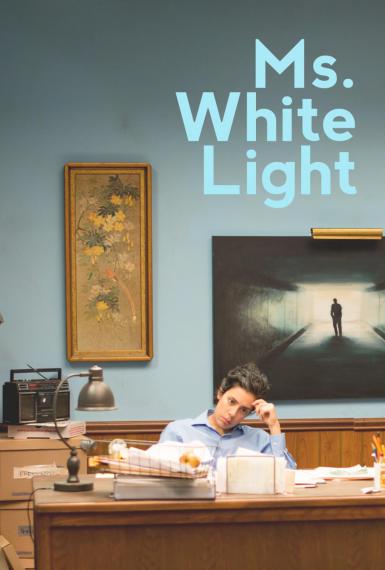 A locally produced film with Media School connections will have its Indiana premiere this week at the Heartland Film Festival.
Adjunct instructor Kevin Weaver, BA'09, was the co-producer, editor and post-production supervisor on the Pigasus Pictures film "Ms. White Light," and more than a dozen other Media School alumni and students have credits as well:
Aaron Farr, senior
Kathryn Jankowski, senior
Sami Masaki, senior
Tad Petts, senior
Sarah Sanders, senior
Julia Zhu, senior
Emma Hamilton, BA'19
Jeremy Tatara, BA'19
Dakota Taylor, BA'19
Hector Perez, BA'19
Kevin Carpenter, BA'18
Noni Ford, BA'18
Adam Decker, BA'17
Mitchel Fee, BA'17
Benjamin Nichols, BA'17
Evelyn Rehrey, BA'17
Kiel Perez, BA'16
Other IU alumni worked on the film as well, including producer and writer Paul Shoulberg, MFA'07, producer and actor Zachary Spicer, BA'06, and producer John Armstrong, MFA'07.
"Ms. White Light" follows Lex Cordova, who counsels terminally ill patients who have trouble letting go. It was entirely produced, shot and edited in Bloomington. It has been on festival tour this year and is slated for national release in the spring.
The film will also screen at the Buskirk-Chumley Theater from Thursday-Sunday.