Moorman's 'Powerful Frequencies' explores radio's role in nation formation
Associate professor Marissa Moorman's new book, "Powerful Frequencies: Radio, State Power, and the Cold War in Angola, 1931-2002," examines the role of radio technology and broadcasting in the formation of colonial Portuguese Southern Africa and the postcolonial nation-state Angola.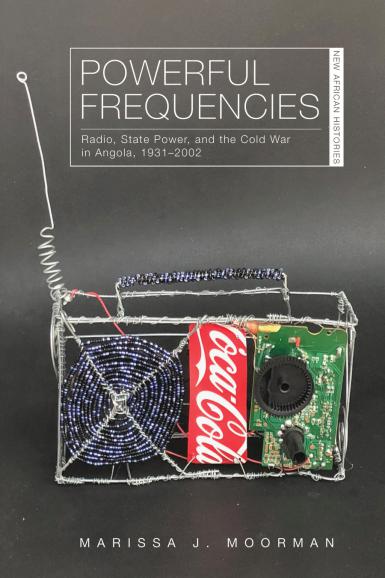 Throughout the 20th century in Angola, Portuguese settlers, guerrilla groups, professional broadcasters and others used radio for a variety of political purposes, both to project power and to challenge the state. Moorman used this history to explore how radio technology impacts states and the production of propaganda in her new book, released in August by Ohio University Press.
"State bodies, state policies and state institutions have a flat understanding of how technologies operate, so they're unprepared for how people use them in everyday life," Moorman said. "People do really fascinating things with technology and read them and use them against the grain, and states are sort of oblivious to that."
Moorman's research and courses focus on the intersection of politics and culture in colonial and independent Angola, and she's interested in different forms of media and mediation, she said.
"I'm not just interested in the content, but the impact that a technological form has on people's experience of broadcasting, from psychological and emotional impacts to physiological impacts," Moorman said.
Moorman first became interested in Angola as a college student in Washington, D.C., in the mid-80s. She saw a lot of protests on the Mall about the United States' involvement in places around the world, specifically in Latin America and southern Africa, which put Angola on her radar, she said.
"Powerful Frequencies" follows Moorman's first book, "Intonations," which explores the relationship between Angolan culture and politics, and how Angola's urban residents in the late colonial period used music to talk back to their colonial oppressors. While speaking with musicians in her research for "Intonations," she said they told her stories about listening to guerrilla radio outlets that were based outside of the county and would broadcast into Angola during the country's fight for independence, which inspired "Powerful Frequencies."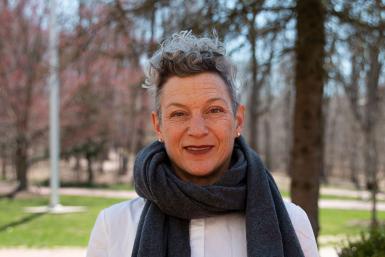 Moorman traveled to Angola multiple times, for both weeks and months at a time, to conduct research for her books. For "Powerful Frequencies," she also spent time in Lisbon, Portugal, and worked at an archive for Angolan National Radio. She interviewed people who worked at the national radio station, including the second director, as well as radio journalists, members of guerilla radio stations and members of the opposition party's station, UNITA.
"People have often treated radio as if it were dead or old, and increasingly we're seeing that's not the case," Moorman said. "Obsolete forms of technology, like radio, are not obsolete, and a lot of the ways that they work still have a profound impact on us."
Moorman hopes the book will raise questions about how people interact with technology and how states write policy about technology, she said.
"There are a lot of humanities and human actions wrapped up in these technologies," Moorman said. "Unless we're willing to think about the human side of how technology is used, state and business policies will always make mistakes."