Monaghan receives grant to study religious themes, media practices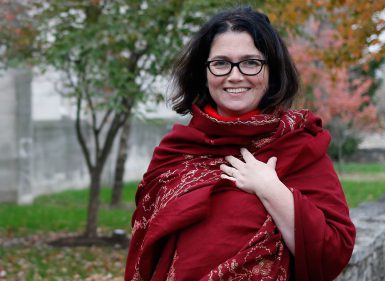 Professor of practice Elaine Monaghan received a grant from the Luce/American Council of Learned Societies Program in Religion, Journalism and International Affairs to support a collaborative project, Perceptions of Religion.
Monaghan will create a team of multi-disciplinary scholars to research case studies covering topics with religious themes and components to evaluate examples of media practices and develop a new set of journalistic standards.
Perceptions of Religion will examine cases related to issues such as reproductive rights, prayer in schools and connections between religion and political violence. The team will develop curriculum and create a new undergraduate overseas course covering these same themes. The project will last for two years.
Monaghan is one of three inaugural grantees for the RJIA program. She has reported on areas of conflict for Reuters and The Times, and coauthored a CIA memoir titled On the Brink: An Insider's Account of How the White House Compromised American Intelligence.
More: