Mike Sellers Memorial Fund to support game design students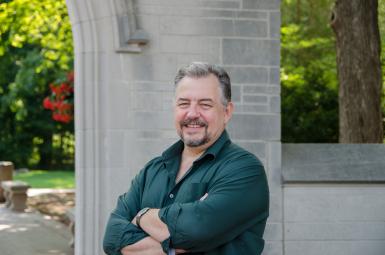 The late Media School professor Mike Sellers will continue to support Media School students even after his death, thanks to a recently established memorial fund. 
Sellers' friends and family created the Mike Sellers Memorial Fund, which will support students with funding for scholarships, conference travel and internships, among other expenditures.
Undergraduate students pursuing a Bachelor of Science degree in game design, full-time undergraduate students involved in the game workshop sequence, undergraduate students in other B.A., B.S. or B.F.A. degree programs related to game production and master's students fully immersed in the production of games are eligible. 
"As the director of the game design program and a professor of practice, our dad was a big advocate of making sure IU students were given the opportunity to interact with professional game developers, through events like Shark Tank at IU and the annual trip to the Game Developers Conference in San Francisco," his daughter Samantha LeCraft said. 
The family wanted to ensure game design students would be able to grow their skills through opportunities like attending the Game Developers Conference even in his absence.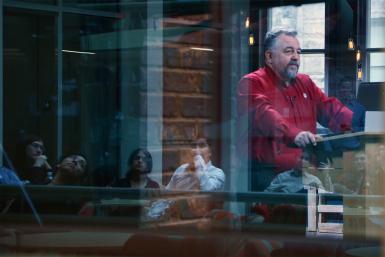 "We believe that he would want to be remembered in much the same way he lived: dedicated to creativity, innovation, leadership, mentorship and humor," Jez Sellers said of their dad. "We think he would be honored to be remembered as a good father and grandfather, a loving and romantic husband, a fun professor, an innovative game designer and a chaotic and creative dungeon master."
Sellers, who designed social, mobile and massively multiplayer online games for more than 25 years, built his life around others, they said.
"Every aspect of his life was informed by his desire to help and teach others, to be of service and to bring joy to the lives of everyone around him," Jez Sellers said. 
Known as Poppa Mike in the games industry because of his mentorship, Sellers was passionate about investing in future members of the game design community.
"He believed in taking his work seriously, but never taking himself too seriously," LeCraft said. "He believed that games could bring people together, that faith and family were the foundation on which all good things were built, that service and mentorship were the duty of those with experience to share, and that the creative mind was best engaged in forward-looking innovation."